The Center's Organizational Structure
The center is affiliated to Al-Quds Open University in terms of the supervision, administration, financial and scientific aspects and also in terms of location or place.
Upon this, the chart below explains the center's organizational structure: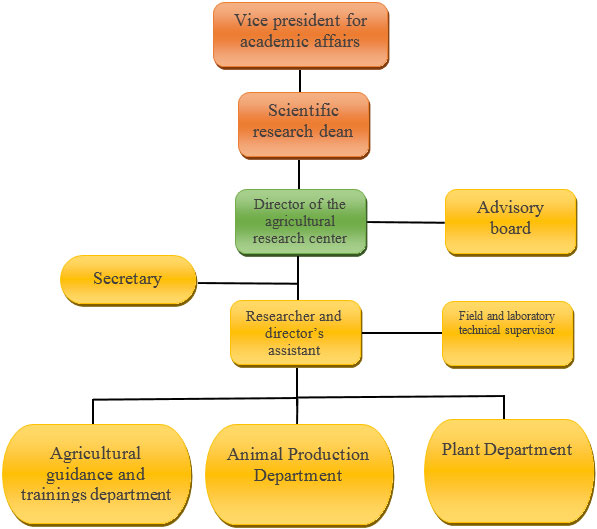 The Center's administrative staff:
Dr. Aziz Salameh - Director of the Center.
Dr. Nasir Aldeen Dweek- Employee (Researcher).
Eng. Khalid Aslan- Employee in the Center .