The Board of Trustees of QOU Approves its Strategic Plan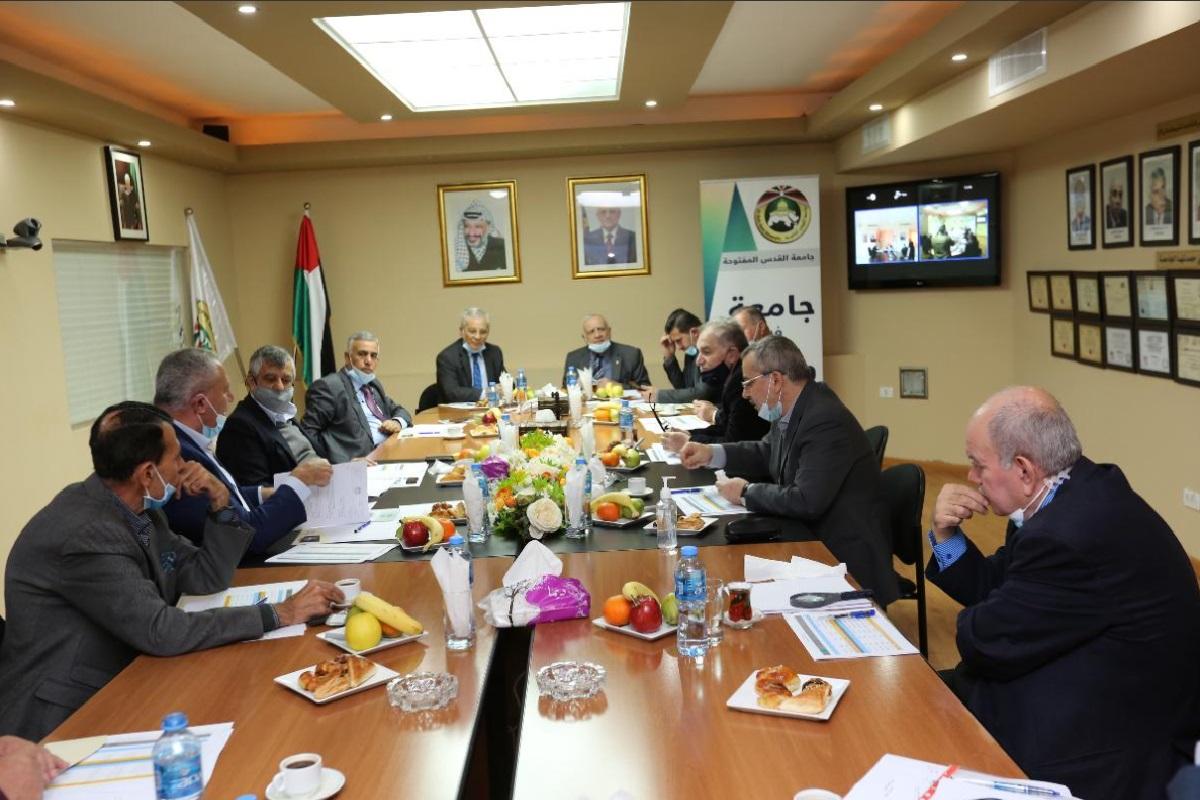 On Saturday, the Board of Trustees of Al-Quds Open University held its fourteenth regular session, where it approved its strategic plan for (2021-2023).
The session shed light on the development of the educational process within the standards of quality and excellence, especially the transformations that education has witnessed amid the pandemic towards promoting digital learning.
The Chairman of the Board of Trustees, Eng. Adnan Samara, praised the efforts of the university, presidency, academics and administrators, to best manage the crises, and for teh University's preparedness, and the technological infrastructure it provides to support e learning.
He pointed out the importance of moving towards strengthening the methods of electronic and blended learning at QOU, in line with global trends in education, and promoting scientific research and graduate studies at the QOU.