Al-Quds Open University contributes in the Palgrave Handbook of Global Social Work Education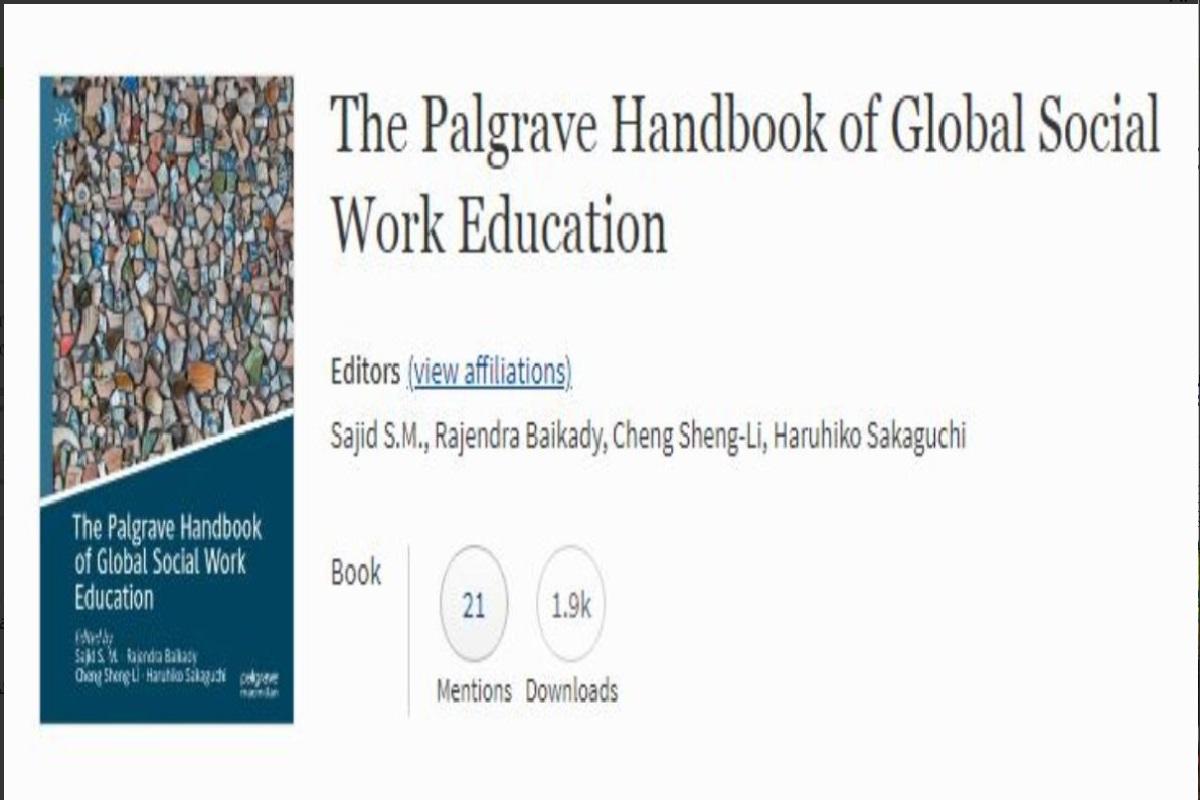 Al-Quds Open University contributed in the Palgrave Handbook of Global Social Work Education, which was published by Palgrave Macmillan, and can be found at the following link:
https://link.springer.com/book/10.1007/978-3- 030-39966-5
The book will serve as a reference book to almost all the universities in the World, offering academic programmes in Social work at doctoral, post-graduate and Masters' levels. It contains 1027 pages distributed among 62 chapters from 43 countries, including Palestine. Chapter 25 of the book (Pages 411-423) came to present the set of challenges facing social service education in the West Bank (including Jerusalem) and the Gaza Strip based on a field study carried out by researchers: Dr. Ziad Faraj, Mr. Yazan Lahham, and Mr. Magdy Nabaheen from Al-Quds Open University - Bethlehem branch, in 2019 with a random sample of social service graduates from Palestinian universities in the governorates of the West Bank and Gaza Strip.
Every person, academic and non-academic has become able to read and benefit from the book, which will achieve wide spread all over the world.
The book will be equally useful for teachers, faculty members and scholars. It is particularly useful to those involved in the study of social work education, growth and the complexities of social work and the contemporary difficulties encountered by the social work field worldwide.
It is a great honor that the name of Palestine and the name of Al-Quds Open University with partners from the University of" Birmingham" have completed this research study and published it