Four Scolars from QOU Win University Excellence in Scientific Research Awards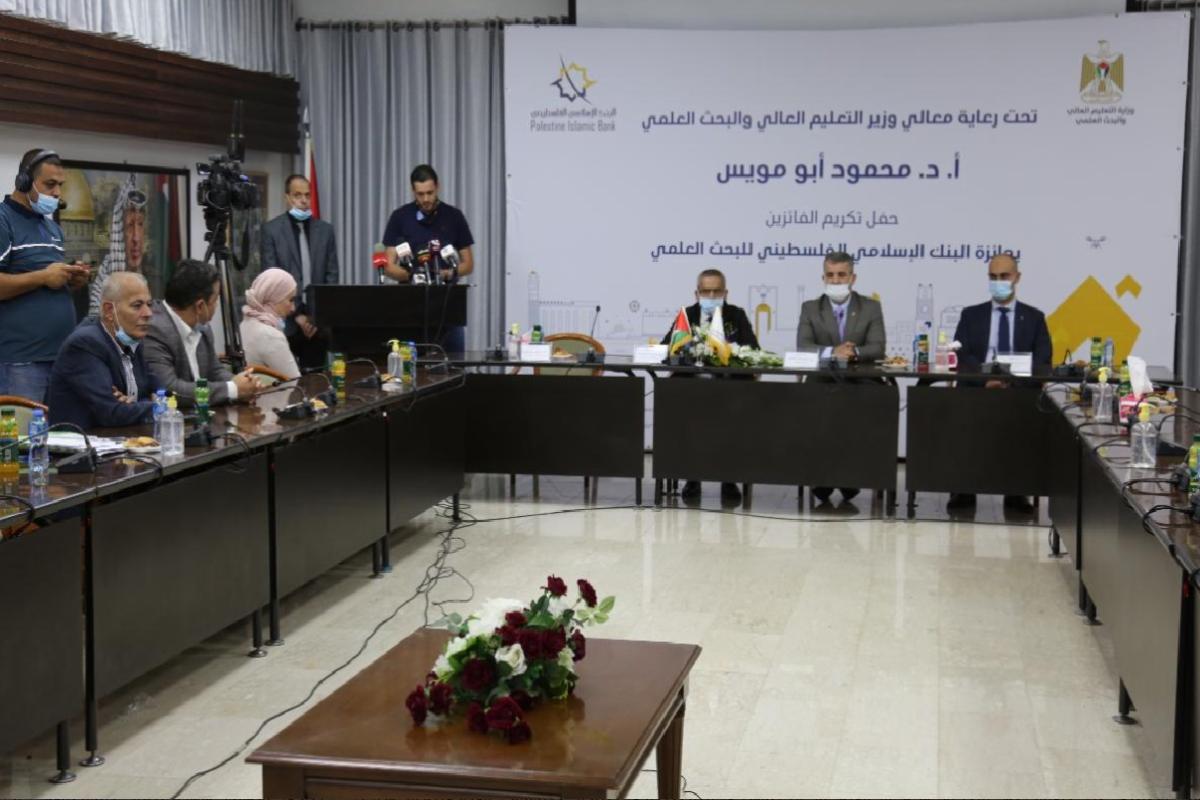 Four scholars from Al-Quds Open University won advanced ranks in the "University Excellence in Scientific Research Award" which was organized by the Ministry of Higher Education and Scientific Research, with the support of the Palestinian Islamic Bank.
It is noteworthy that Ms. Ghadeer Hamed, a Faculty Member in QOU obtained the first place on Quality and Excellence in Higher Education Issues, for her research titled: "Development of Blended Learning Courses".
The second place was obtained by Dr. Eng. Youssef Al-Sabah on the same previous topic in his paper titled: "A Proposed Web Application for Quality Improvement". While Dr. Saed Rabay'ah and Dr. Shaher Obaid, also won the second place for their research entitled "The Impact of Knowledge Management by Technological Tools and Electronic-means on Academic Staff Performance in Palestinian Universities."
The competition aimed to strengthen the relationship between the academic sector and the private sector, encourage and support researchers in Palestinian universities to conduct original researches, and encourage and improve scientific research to contribute to the development.
The competition included the fields of economics, banking and e-commerce from an Islamic perspective, enhancing the status of Jerusalem, economic empowerment of women, issues of quality and excellence in higher education, and developing the technical and vocational education system.