QOU and Derzhavin Tambov State University sign a Cooperation Agreement to Teach Russian Language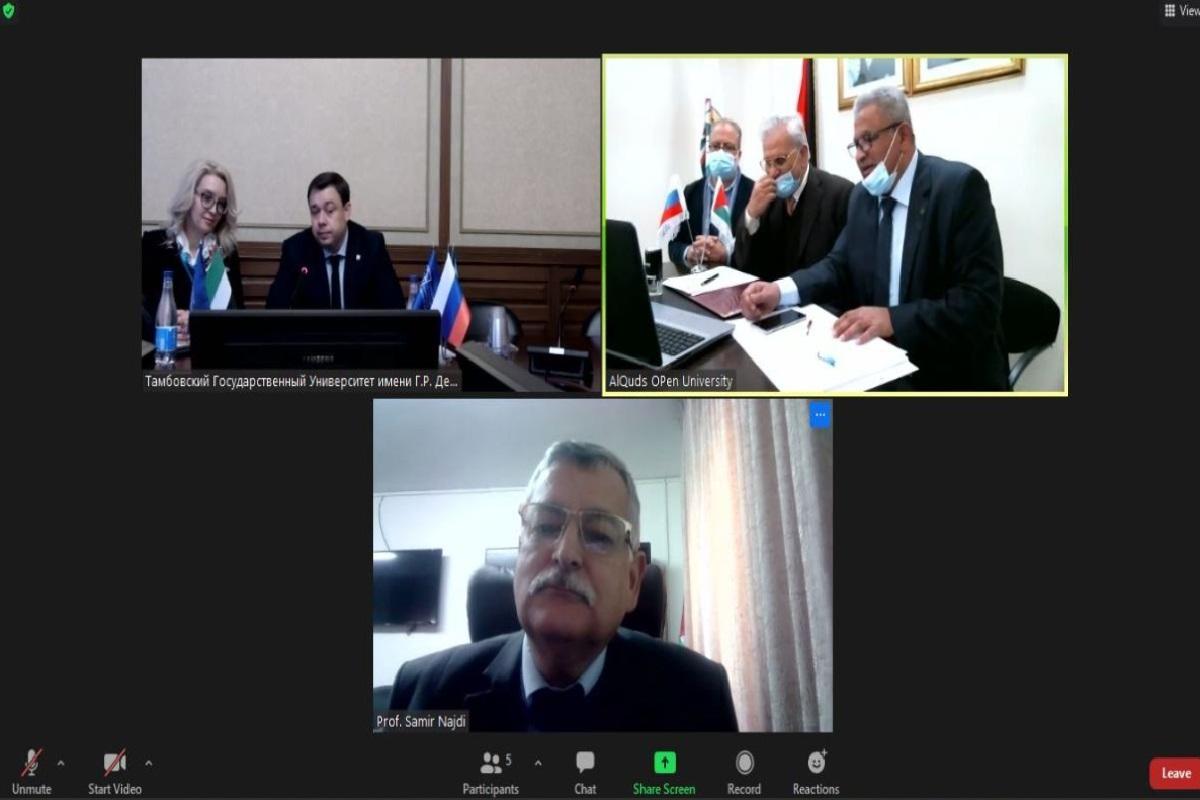 Al-Quds Open University and Derzhavin Tambov State University (TSU) signed a cooperation agreement to teach Russian Language for the preparatory year Palestinian students at Al-Quds Open University campus without having to travel to Russia.
Under the agreement, Palestinian students will be able to obtain a preparatory year certificate from TSU, so they can enroll in Russian universities and study all disciplines, including medicine, engineering, economics, and other available fields.
For his part, Prof. Younes Amr, President of Al-Quds Open University, welcomed this cooperation, which comes as a continuation of the cooperation concluded five years ago, through which the two universities were able to cooperate with the participation of Al-Quds Open University students in the various scientific competitions organized by TSU, in addition to participating In research, scientific papers and various events.
Prof. Vladimir Stromov Rector of TSU, expressed TSU willingness to cooperate with QOU and provide all that is necessary for the success of this step.
The program will also include many activities aimed at integrating Palestinian students into the culture of the Russian Federation, in addition to classroom teaching, enabling students to master the Russian language, which is a prerequisite for enrollment and admission in Russian universities.