Dr. Mohammad Abu Omar, Faculty Member at QOU, awarded Global Goodwill Ambassador Title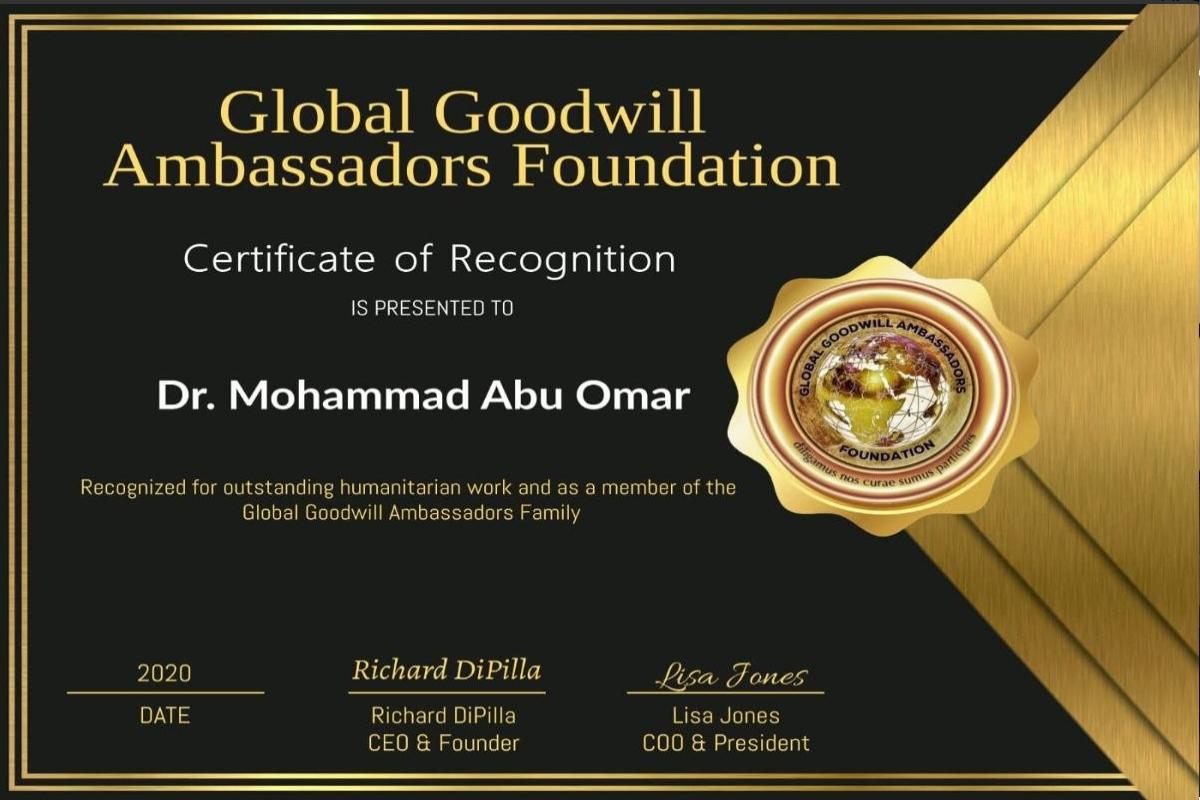 Dr. Eng. Mohammad Abu Omar, Head of Computer Information Systems Department at Al-Quds Open University was awarded "Global Goodwill Ambassador Title" by the Global Goodwill Ambassadors Foundation in the United States of America, which awards this title to people in their field of expertise who campaign for a specific cause and who are involved in charitable and humanitarian issues that serve human societies and works to develop them towards a better tomorrow.
The award of this title was in honor of Dr. Muhammad Abu Omar, for his distinguished academic, scientific and voluntary research activities towards human societies, which contribute to the development of the human and scientific community. With this title, Dr. Abu Omar will join a wide international network of prominent experts, academics and specialists in their field of specialization and in humanitarian work in various countries of the world.