QOU wins Mohammad Bin Rashed Arabic Language Award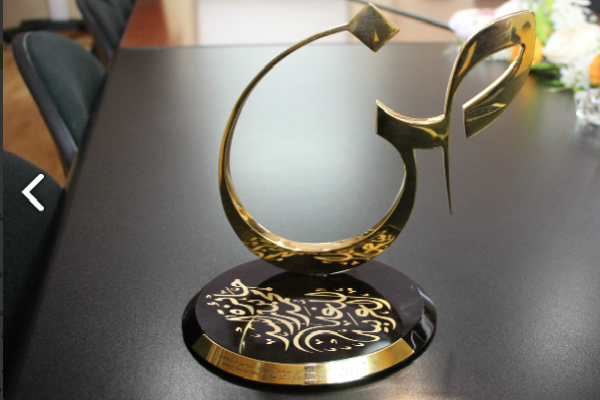 Prof. Younes Amr: The award is in line with the vision of the university in leadership, excellence and innovation in the fields of Open University education
Al Quds Open University received the Mohammed Bin Rashid Award for Arabic Language in its third session of 2017 . The University obtained the Award in cognition for the best initiative in the use of social networking to spread the Arabic language and also for introducing smart application and game by the Open Education Center (OLC) to learn arabic Language .
Prof. Younes Amr, President of the University, delegated Prof. Samir Al Najdi, Vice President Assistant for Academic Affairs, to receive the award from His Highness Prince Hamdan Bin Rashid Al Maktoum, Crown Prince of Dubai, during a ceremony held in Dubai on Wednesday, 3rd of May-2017 on the sidelines of the 6th International Conference on Arabic Language .
It is worth mentioning that the Mohammed Bin Rashid Arabic Language iAward is considered the highest appreciation for the efforts of individuals and institutions working in the field of Arabic language. This award is in the context of the several initiatives launched by His Highness Sheikh Mohammed bin Rashid Al Maktoum, Vice President and Prime Minister of the United Arab Emirates and Ruler of Dubai, to promote, disseminate the use of Arabic Language.