QOU and the City College sign cooperation agreement to provide education services for Palestinian in 48 areas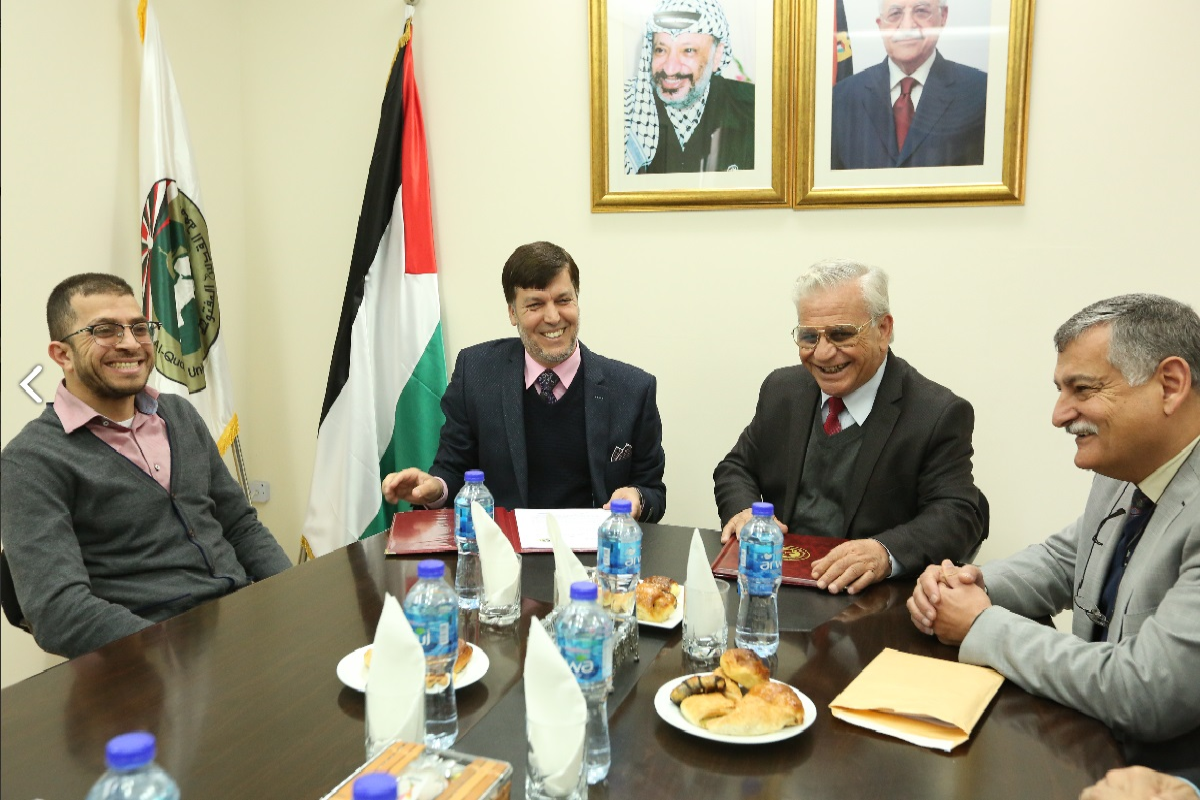 On Wednesday 28/2/2018, Al Quds Open University and the City College signed a cooperation agreement to provide education services to Palestinian students residing in 48 Palestinian territories.
The teaching and the examinations shall be carried out in the University branches according to aopen education method.
Prof. Younes Amr, President of the University, commented that the University would continue to provide education services to the Palestinian people in the Palestinian territories, as part of its mission to provide education to our people in the West Bank and Gaza Strip. The University will cooperate with the City College to provide education to students from 48 areas.
For his part, Dr. Raed Fathi, added that our people in the occupied areas suffer from difficulty in obtaining admission in Israeli universities and colleges, and this cooperation bridges this gap and opens learning opportunities for all Palestinian.