A seminar on developing English language proficiency skills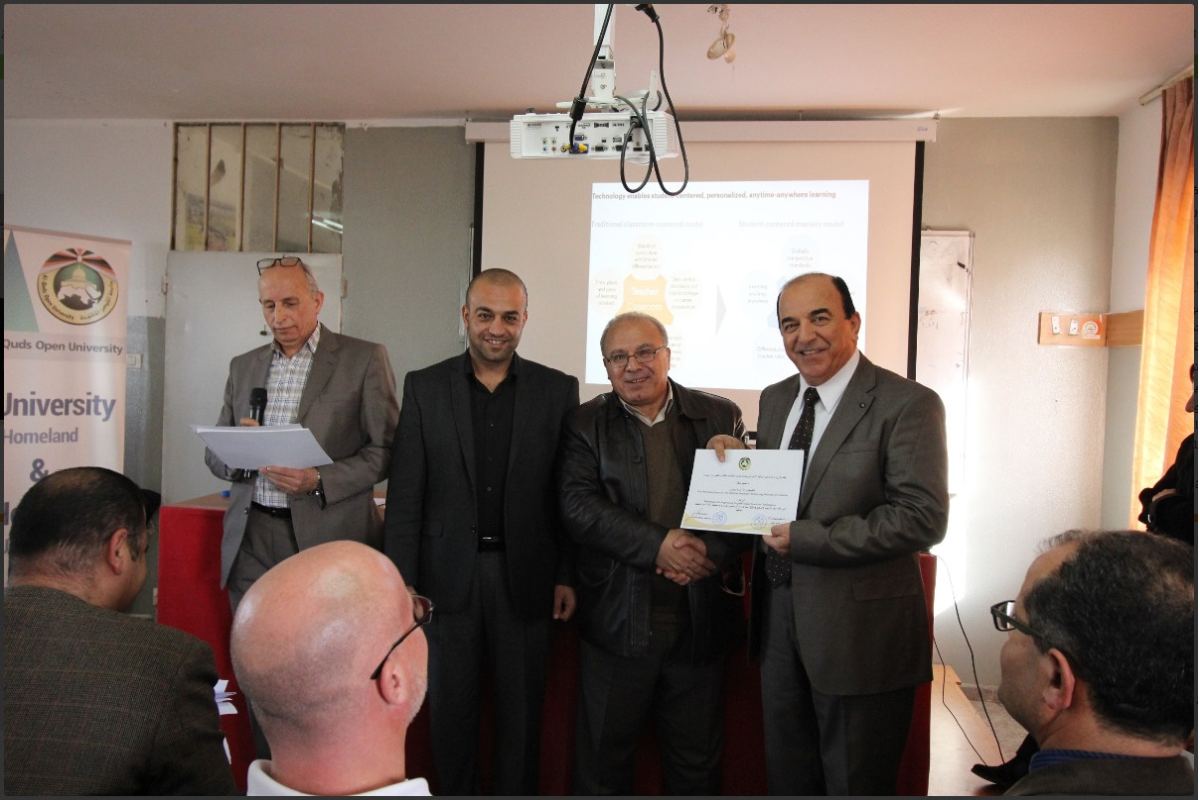 The Faculty of Arts, in cooperation with Ramallah Branch organized a seminar on ways to improve English language skills and proficiency.
Mr. Hisham Abu Qtaish, Head of the English Language Department at the University , said that this seminar is being held in order to discuss ways to develop language skills of English students, especially conversation and expressing skills. Mr. Abu Qteish urged the students to work and achieve this goal through reading external materials and listening to English from native speakers through the various media, in addition to reading the textbooks of the specialization.
Dr. Hussein Hamayel, Director of Ramallah Branch, pointed to the interest of Al Quds Open University in holding such seminars. He expressed the readiness of the branch to do everything necessary to facilitate organizing such activities.
Five scientific papers were presented during the seminar prepared by Dr. Samir Rammal from Birzeit University, Dr. Insaf Abbas, Dr. Khalid Dweikat, Dr. Deifallah Othman, and Dr. Aida Bakir from Al Quds Open University. The seminar was concluded by several recommendations on how to improve students' ability to express, communicate and write.