QOU issues a number of scientific books and publications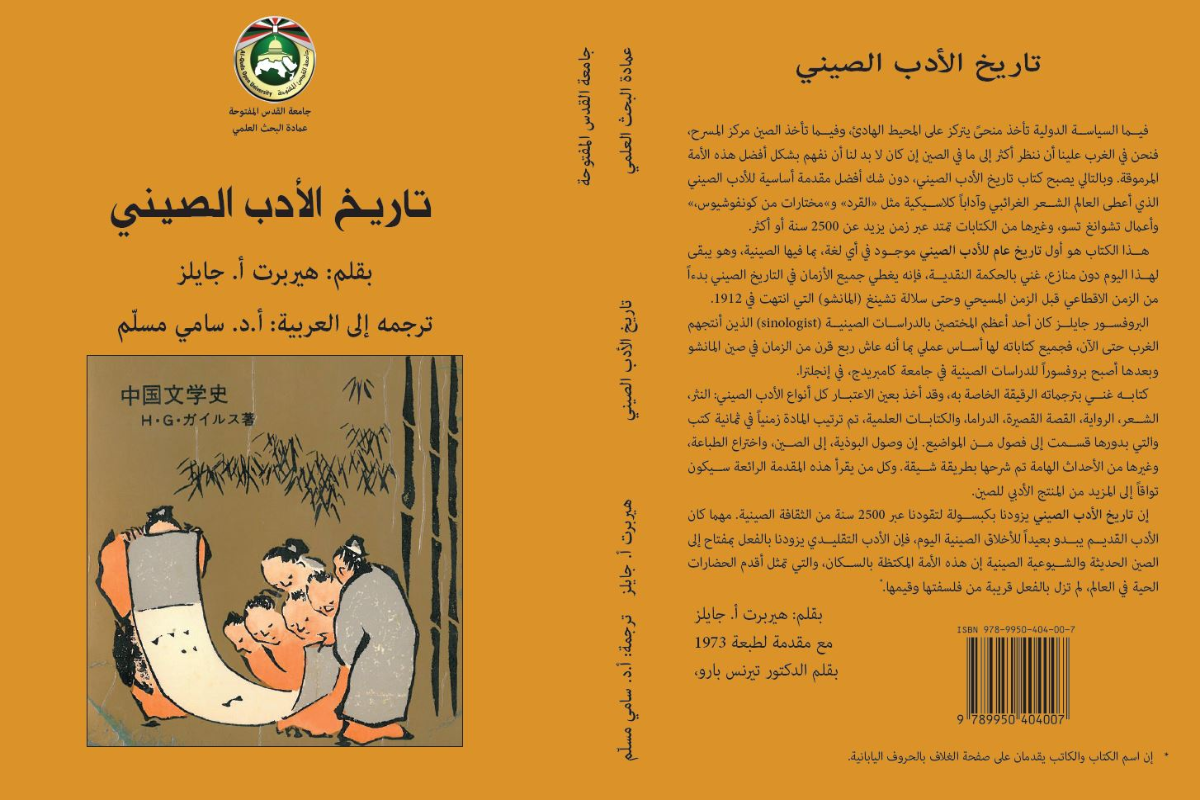 Recently, Deanship of Scientific Research at QOU issued a number of publications and scientific books; (A History of Chinese Literature) by Herbert Giles, translated by Prof. Sami Musallam, which is the first book in Arabic to discuss the Chinese history in a simple and smooth way. (The Arabic author Mohammed Isaaf Nashashaibi between conservatism and modernism) by the writer and intellectual Prof. Hasan Al-Silwadi. The book includes six chapters that displays the life of the Palestinian author "Mohamed Isaaf Nashashibi" and his impact in literature, his character and texts.
In addition, (Learning Dimensions) by Dr. Nabil Al-Maghribi, the book includes ten chapters that shed light on the dimensions and factors related to the learning process. (Records of the Ottoman Court of Jerusalem) by Dr. Shamikh Alawneh and other researchers from QOU. This book covers record no. (173) of the Ottoman court of Jerusalem between 1081-1083 that is part of Ottoman archive that records the life in Jerusalem city. The record includes 433 different papers in terms of the subjects. These records are considered the cultural, civilizational and social aspects after the Ottoman administration. This indicates one of the evidences of the Arabs' historical rights of Jerusalem.
Prof. Husni Awad, dean of the scientific research clarified that all these publications acquired the ISBN, which means that these books are available on the regional and international levels.