QOU and Necmettin Erbakan University discuss cooperation opportunities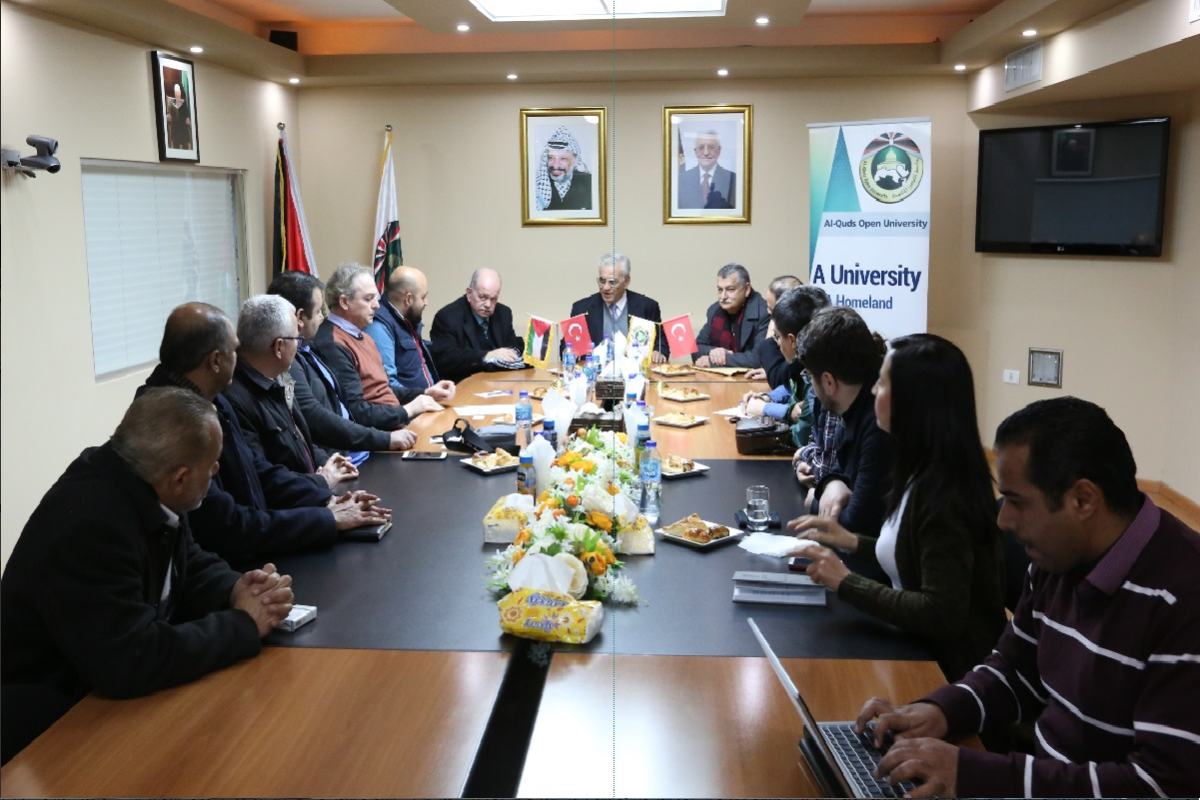 A delegation of Necmettin Erbakan University and Al-Quds Open University discussed ways of cooperation during a meeting that was held yesterday at the University's headquarters in Ramallah.
In his welcoming speech, Prof. Younes Amr, President of QOU, emphasized the importance of developing relations of cooperation between the Universities, pointing out that this cooperation contributes to the development of higher education in Palestine,
For his part, the Turkish delegation headed by Prof. Zakaria Mazraq, Advisor to the President of the University of Najmuddin Arbakan and a faculty member at the Faculty of Economics and Administrative Sciences, thanked Al-Quds Open University for the meeting and talked about the success of the conference which was organized by the University of "Najmuddin Erbakan" in Turkey in cooperation with Al Quds Open University last year regarding the Palestinian issue. Prof. Mazraq explained that this visit would be followed by an official visit and many meetings and visits in order to support Palestinian universities and support in proceeding with their educational mission.