QOU inaugurated the Business and Economic Research Center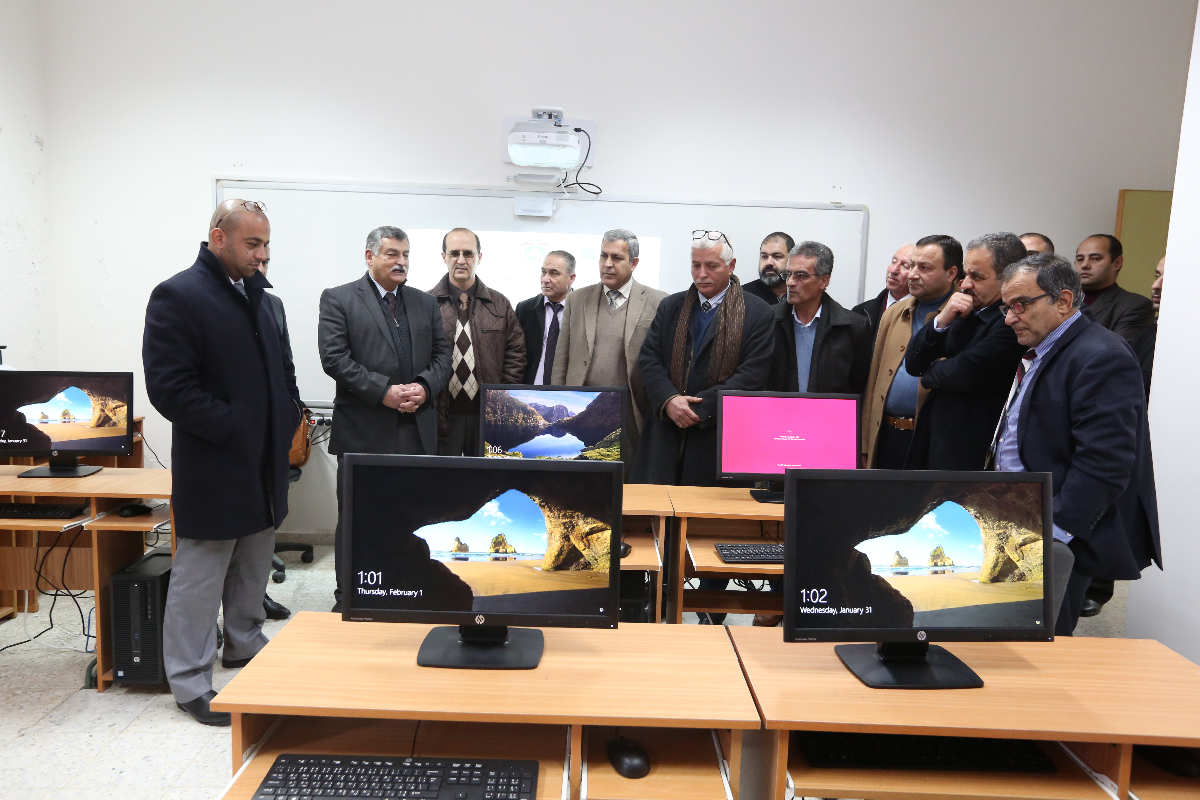 QOU inaugurated the business and economic research center (BERC) that is a research center affiliated from faculty of administrative sciences and economics and funded by the European Union through Erasmus+ program.
Prof. Samir Al-Najdi, vice president for academic affairs expressed his gratitude to have this achievement and stressed the importance of the scientific research to QOU and its faculty members. Dr. Hasan Hamayel, Ramallah & Al-bireh branch director welcomed the attendees and indicated that QOU succeeded in creating innovative ideas and in playing a leading role in development.
Dr. Yousef Abu Fara, dean of the faculty of administrative sciences and economics confirmed in his opening speech the importance of the center and its expected future achievements for the university, researchers and community. He appraised the role of the European Union through Erasmus+ programs in establishing this research center, supporting and funding it. Dr. Abdulrahman Silwadi, the coordinator of the administrative sciences and economics center project assured that this project will provide solutions to the economic problems that face the Palestinian community. It will also change the culture of scientific research that depends on individualism and replace it with the concept of group work.
Dr. Shahir Obaid, the center director provided a brief about the center and clarified the objectives of establishing it that are; producing applied researches related to business and economics in order to develop the Palestinian economic infrastructure through supporting decision and policy makers in making decisions based on scientific data. It also aims at making analytical studies, providing advice upon need, and building a platform for discussion and dialogue related financial, administrative and economics issues in Palestine.