QOU President and Ecuador ambassador discuss ways of cooperation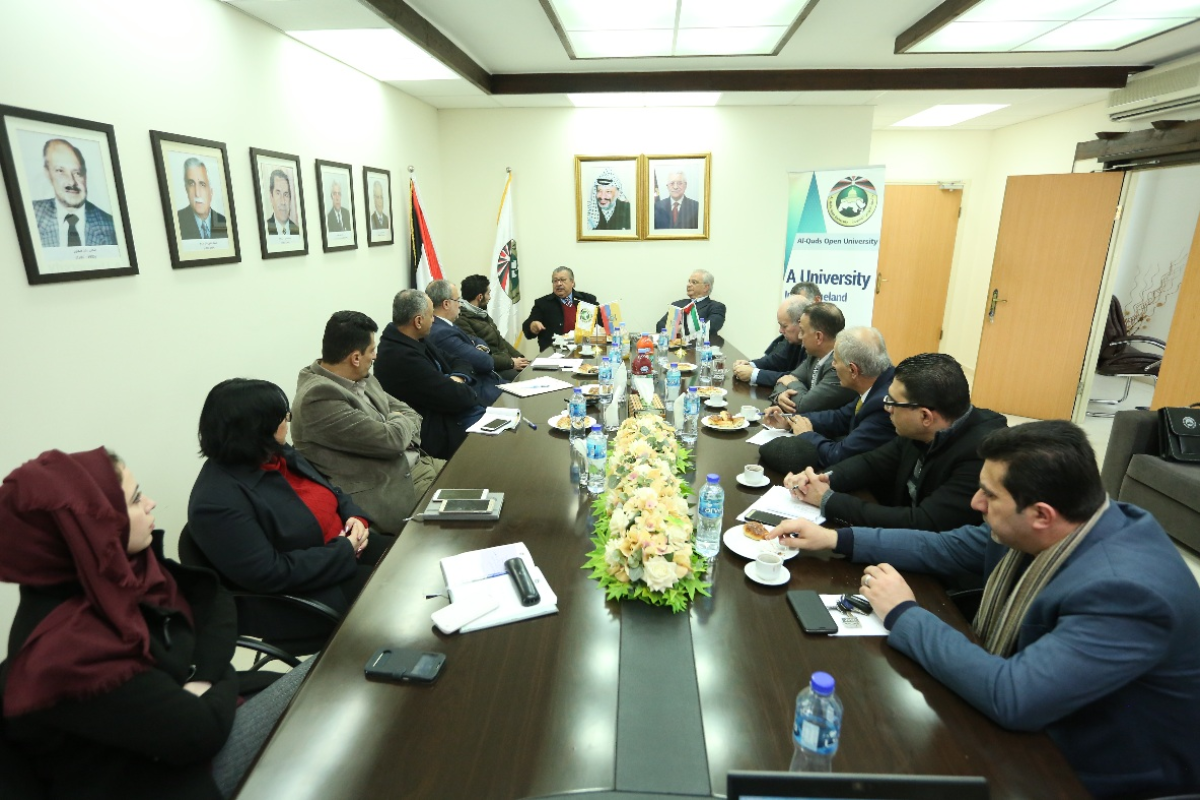 On Tuesday 30/01/2018, QOU President Prof. Younis Amr and Ecuador ambassador in Palestine Mr. Javier Santos Plazarte discussed ways of cooperation between both sides and the possibility of signing a joint agreement between the Palestinian university QOU and the Ecuadorian Faro University to be the first academic cooperation between the two nations.
The meeting took place at QOU headquarter in Ramallah where Prof. Amr welcomed the Ecuadorian ambassador. Prof. Amr appraised the Ecuadorian position in supporting the Palestinian cause. He also expressed his happiness to build relations between the biggest university in Palestine QOU and the Ecuadorian universities through the Ecuadorian representative.
Mr. Javier Santos Plazarte stated that he is willing to build academic relations with the Palestinian universities especially QOU. He also appraised the Palestinian people for their patience in resisting the occupation and said that Ecuador rejected Trump's declaration and most of the Latin American states are supporting the Palestine people. He clarified that the Ecuadorian position towards the Palestinian cause was determined by the foreign affairs minister during her visit to Palestine last year.
Dr. Eng. Imad Hodali, president assistant for international affairs indicated that in the near future, the efforts will result in signing a cooperation agreement with a number of the Ecuadorian universities that aims at academic snd scientific research exchange. Prof. Husni Awad, dean of scientific research at QOU stressed the importance of these agreements since they allow the researchers to publish their work in refereed journals in both universities. Mr. Baha' Thabet, director of open source learning center clarified the development of producing the electronic curricula in the university and indicated the university witnessed a noticeable development in the teaching tools that ended in establishing Al-Quds Educational Channel. The meeting was attended by a numbers of officials at QOU.