QOU hosts a meeting to assess the practical application of the "anti-corruption" and "corruption crimes in Palestinian legislation" courses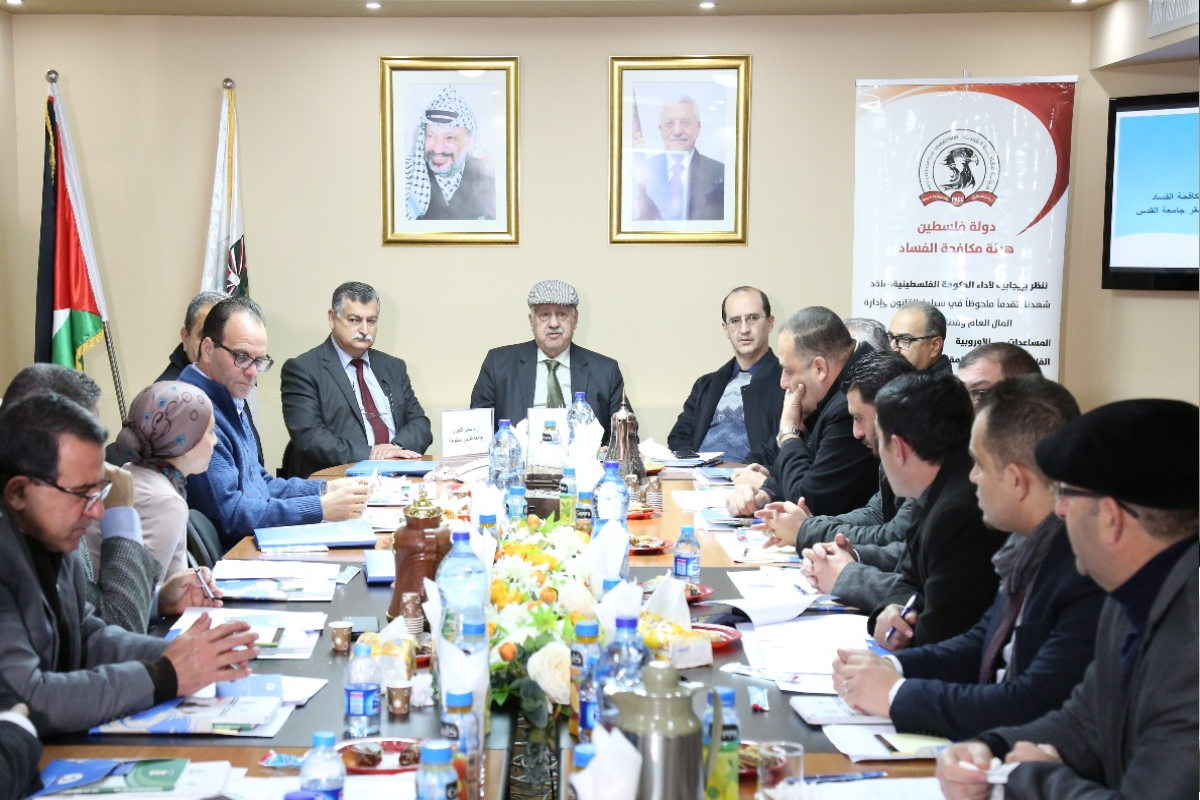 During a meeting which was hosted by Al Quds Open University in its presidential headquarters in Al-Bireh, and was inaugurated by Mr. Rafiq Al Natsheh, the head of the Anti-Corruption Commission and Prof. Samir Al-Najd, the Vice President of Al Quds Open University for Academic Affairs, the participants recommended to follow up the implementation of the "Anti-Corruption" and "Corruption Crimes in Palestinian Legislation" courses. They also called for organizing similar meetings, which would contribute to the exchange of educational experiences and focus on practical aspects and not only traditional methods of teaching. Furthermore, they called for finding ways to encourage students and motivate them to join the courses by providing certificates of appreciation to them when achieving outstanding researches in the field of anti-corruption.
In the first session of the meeting ,Dr. Abdulrahman Rihan of the Modern University College, presented the courses structure in order to familiarize participants with the contents of the curricula.
In the last two sessions, teachers from Al Quds, Hebron, Arab-American and Modern college and the Palestine Ahlia University talked about their experiences during delivering the course, and read the recommendations.