Vice President for Gaza strip Affairs meets a delegation from Assalam Training Group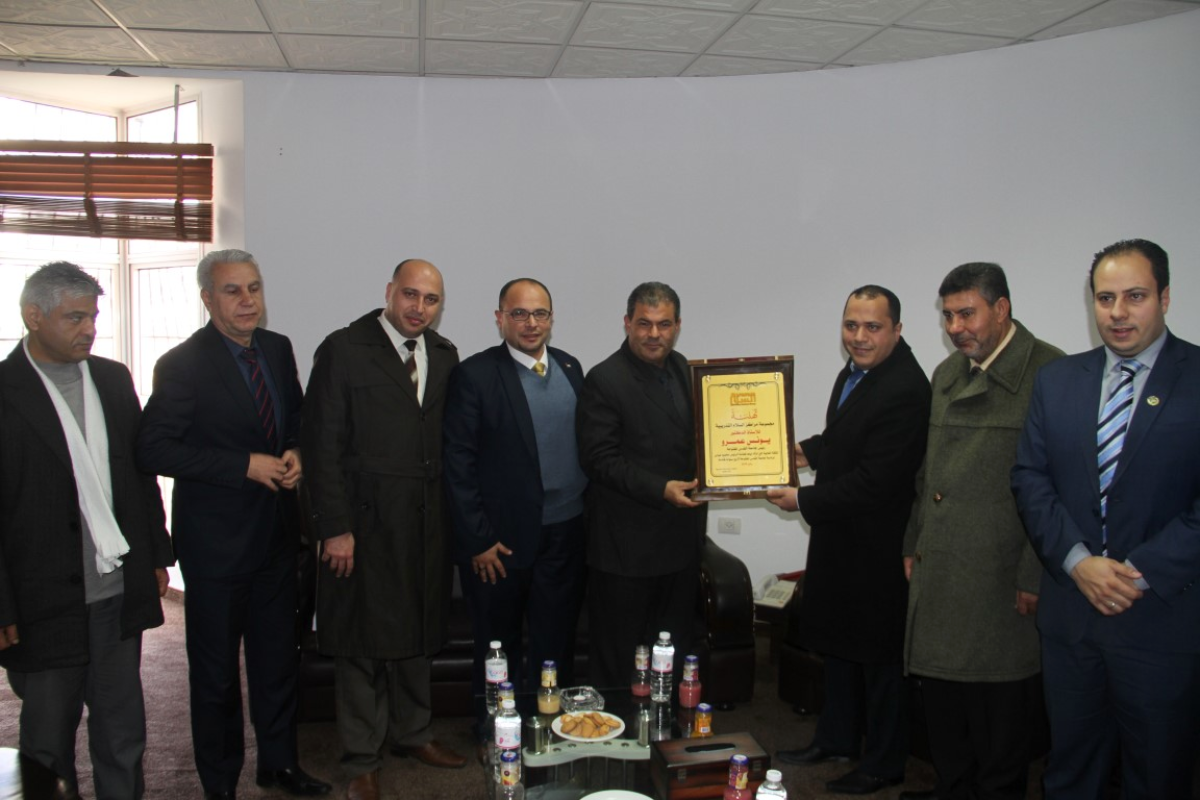 Vice President for Gaza Strip affairs prof. Jihad Al-Batsh welcomed at his office a delegation from Assalam Training Group on Wednesday 17/01/2018. Assistant vice president for Gaza Strip affairs prof. Ziad Jarjawi, assistant director of continuing learning center in Gaza Strip Dr. Jala Shabat, assistant director of public relations in Gaza Strip Eng. Abdullah Al-khudari from QOU joined the meeting. The visiting delegation included the general manager of the group Dr. Ibrahim Al-Sahbani, the administrative and financial manager Mr. Ahmed Al-Sahbani, the executive director Mr. Bassam Al-Haj, training general supervisor Mr. Sharif Mlit and the group public relations Doa Hijazi.
Prof. Al-Batsh welcomed the delegation and appreciated the groups' role in providing services for the students and all segments of the community in Gaza Strip especially in English literacy, he also appraised the university's activities that were implemented in cooperation with the group. Prof. Al-Batsh mentioned the number of agreements that were signed between the university and many civil and academic institutions in Palestine and abroad that aim at enhancing the students' abilities in English language.
Dr. Al-Sahbani thanked the university presidency for this cooperation with Assalam International Training Group and promised to make more efforts to conduct more joint agreements and programs. The visiting delegation presented a shield for the university presidency in appreciation for Prof. Younis Amr on renewing his presidency and another shield was presented for Prof. Al-Batsh in appreciation for his efforts in the cooperation with the group.