QOU honors its graduate for winning the best teacher award on the national level.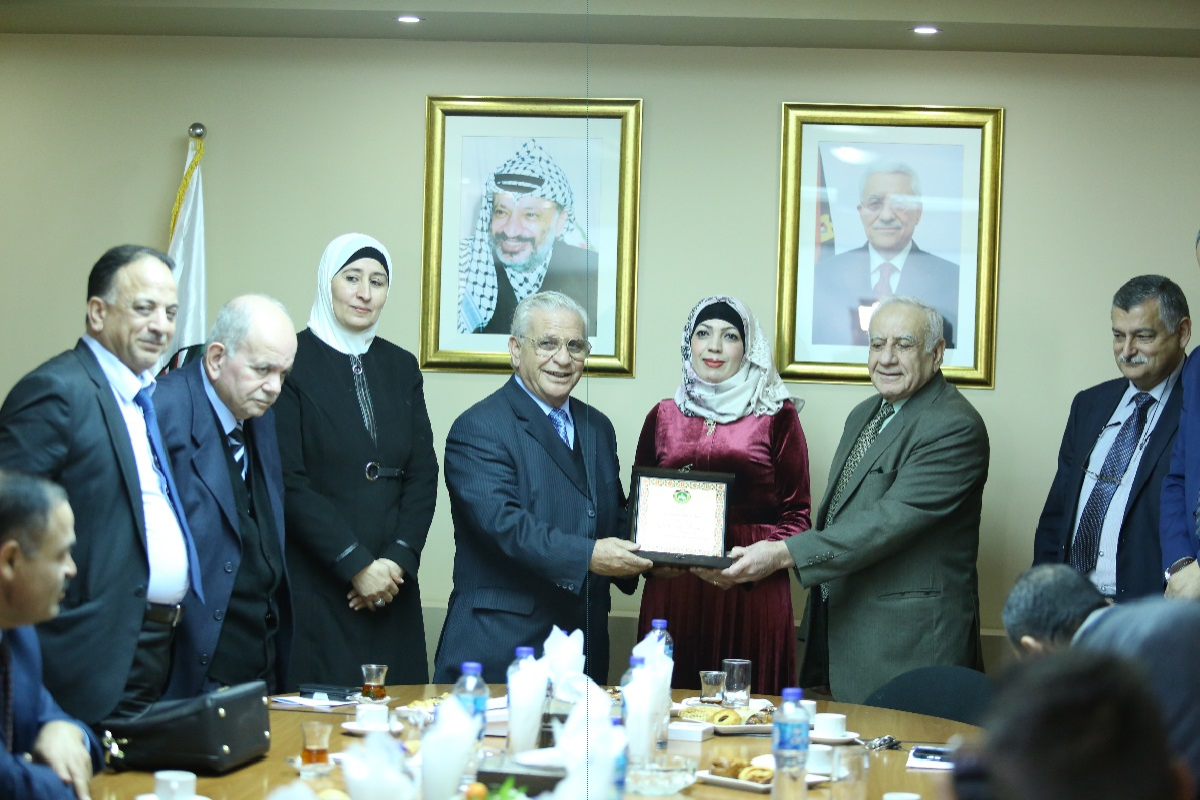 QOU honored teacher Izdihar Abu Thaher, for winning the award of the best teacher at the level of Palestine for the year 2017, shared with another teacher from the Gaza Strip.
Prof. Younes Amr expressed his pride with the accomplishment of Miss Izdihar Thaher and her achievements.
For his part, Prof. Mohammad Shahin , the Assistant President of the University for Student Affairs, mentioned that the award of the best teacher at the level of the country is a new award at the Ministry of Education and Higher Education, where teachers are nominated by the directorates of the Ministry, and managed in the same manner as the award of the best teacher in the world.
In the same context Ms. Abu Thahir thanked Al Quds Open University for this honor and said: "The open education system that is adopted by Al-Quds Open University, and the affordable tuition fees encouraged me to enroll in QOU, and enabled me to continue my education and I got high grades thanks to the educational methods that made me think differently, whether through courses or through practice and gave me experience and put me on the right path towards creativity and excellence in primary education enabling me to think outside the box in a unique way .