Best teacher in Palestine award is granted for QOU graduate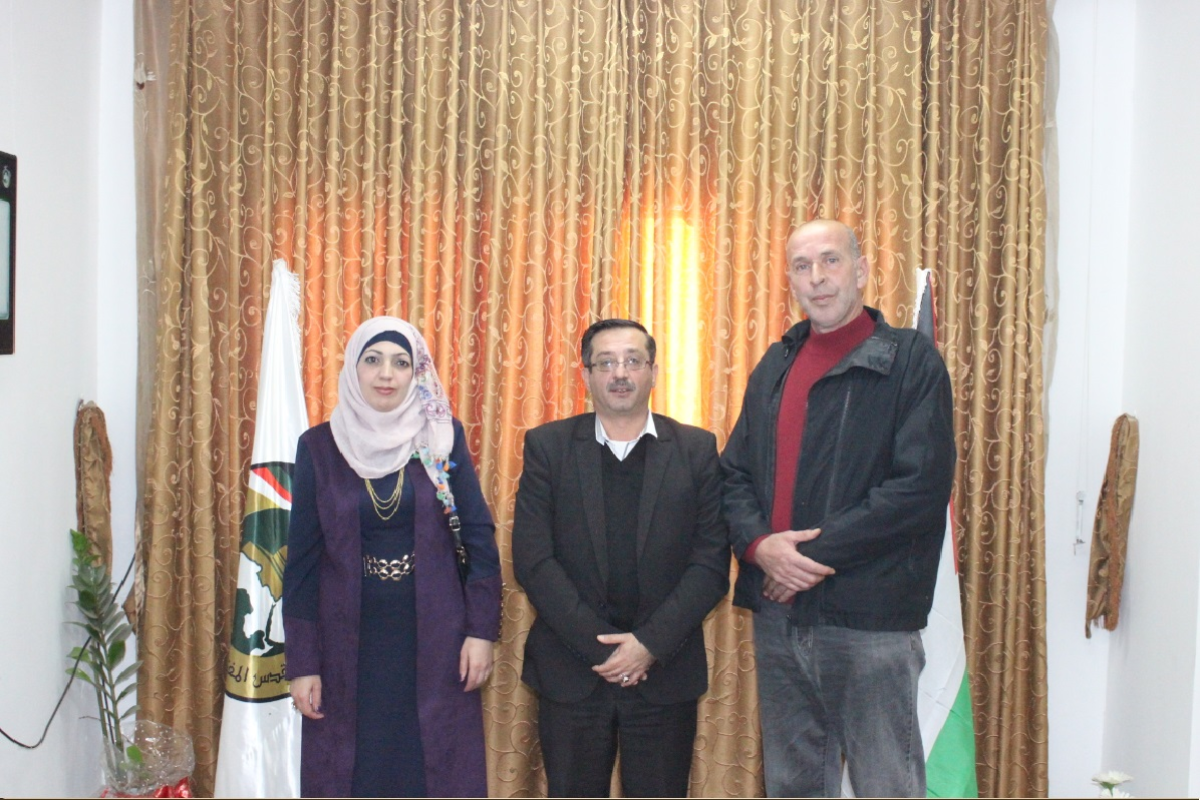 Ms. Izdihar Mohammad Al-Khatib, a graduate of Al-Quds Open University, specialized in primary education, was granted best teacher award at the level of Palestine for 2017 for her initiative entitled "Activating Technology and Music in Education.". Her initiative focuses on revealing the creativity in each student, and develops it in the right way. She also invented innovative and modern techniques in education, in order to facilitate the curriculum through educational games and the involvement of parents in the educational system.
Ms. Al-Khatib commented on her winning the award "The open education system applied by Al Quds Open, and the affordable tuition fees encouraged me to enroll in QOU , especially that Iam married and had two babies when I started my university education, QOU gave me the opportunity to resume my education thanks to its policy that helped me to study and take care of my family at the same time . My experience at QOU put me on the right path towards innovation and excellence in primary education, and enabled me to think out of the box and enhanced my knowledge in different way using, music games and technology.