QOU participates in an international conference on educational research and educational curricula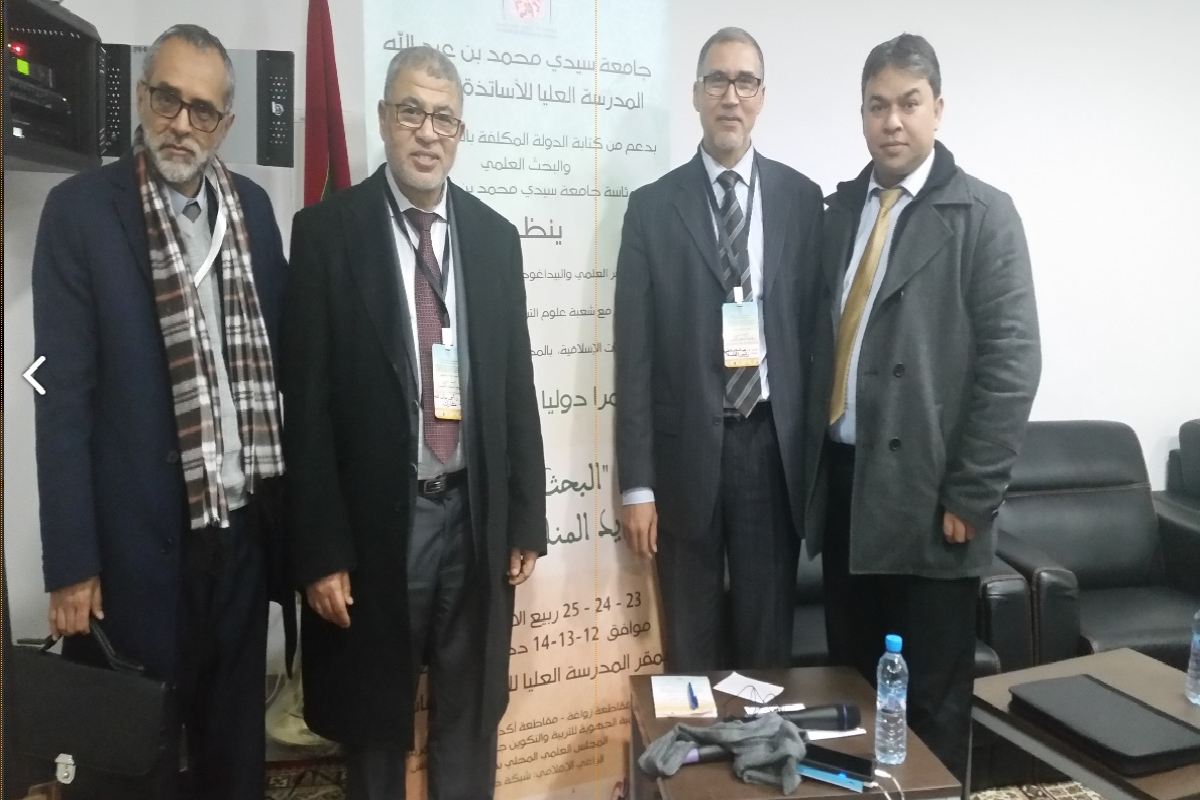 On 12-14 Dec, 2017, Dr. Majdi Zamel, Dean of the Faculty of Educational Sciences at Al Quds Open University participated in an international conference on "Educational Research and Educational Curricula" which was held in Morocco, and organized by the Scientific and Pedagogical Laboratory in the Humanities and in coordination with the Division of Education Sciences and Social and Islamic Sciences at the Higher School of Teachers of the University of Sidi Mohammed Bin Abdullah.
Dr. Zamel presented a research paper on the educational research of the Palestinian teachers and showed several ways to promote educational research at schools, including: developing educational policies and activating them, involving all elements working in the field of education in building these policies, and implementing specialized training programs in educational research and reducing the administrative and technical burdens on the teacher in return for work in the educational research.
The participants recommended creating higher education frameworks in the field of education and pedagogy, making it a condition for university teaching. They also emphasized the need for coordination between the efforts of educational researchers and curriculum engineers in the development of the curriculum, and building curricula based on abstracts of field studies and educational and interventionist research.