QOU and Malaga University discuss ways of cooperation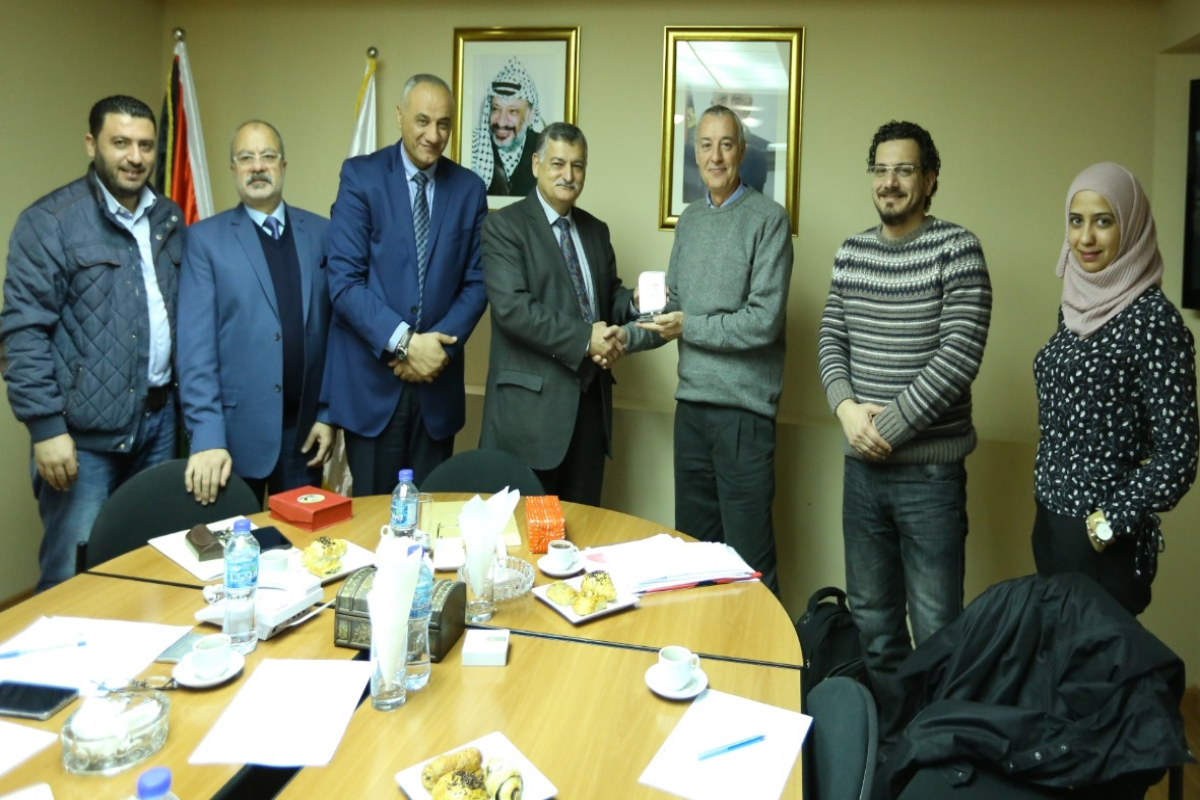 Prof. Samir Al-Najdi, Vice-President of Al-Quds Open University for Academic Affairs received Javier Ruiz, Professor at the University of Malaga, and discussed ways of cooperation between the two Universities.
The meeting took place at the offices of the presidency of the University, after the nomination of five students of QOU to the Erasmus +, to accomplish a semester at the Faculty of Education at "Malaga" University in Spain.
Ruiz thanked the University for the meeting and said that through the Erasmus project, the University of Malaga is seeking to send six students and three faculty members from QOU and Birzeit in order to improve the project performance and create equal opportunities.
Ruiz expressed his belief in the right of Palestinian students to travel freely to foreign universities like their peers at higher education institutions.
Al-Najdi stressed the university's interest in academic partnerships, whether locally, regionally or internationally, because this will give the student new and diverse experiences and knowledge, as well as the ability to become independent.
Prof. Mohammed Shaheen, Vice President for Student Affairs and Dean of Student Affairs, said that the University continuously seeks to enhance its capacities and the most important of these is students' capabilities. Therefore, it pays particular attention to academic cooperation with other universities for the interests of the students.
Dr. Eng.Imad Al Hodali, The Assistant President for International Relations said that these agreements strengthen the University's position and its students at the international level. Therefore, it seeks to build relations and partnerships with major Arab and foreign universities in order to establish cooperation with its counterparts.
At the end of the visit, Prof. Ruiz met the students who were selected to receive the Erasmus+ Student Exchange Scholarship. He briefed them on the study in Spain and on the nature of life in the country in preparation for their expected travel at the beginning of the second semester of (2017- 2018).