A Turkish delegation meets with QOU President and visits Yatta branch and the Agricultural Research Center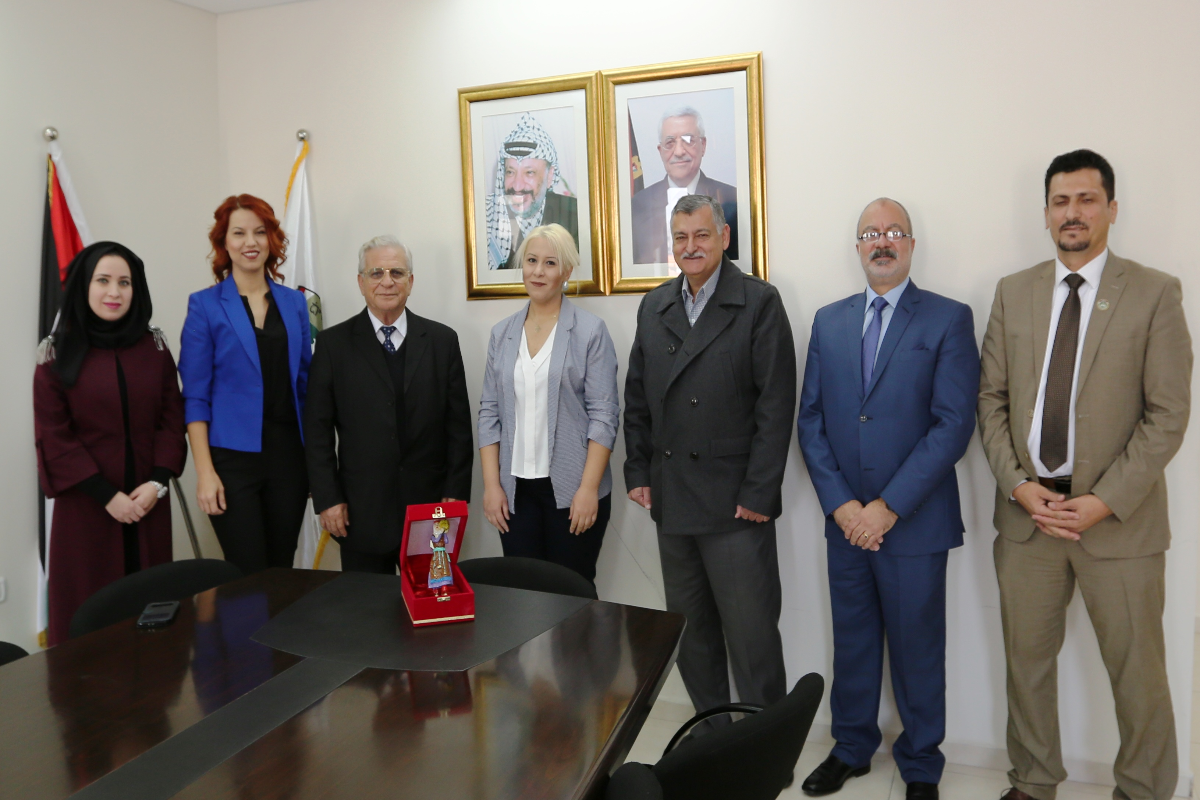 QOU President Prof. Younis Amr met with an academic Turkish delegation consisted of a faculty member in the faculty of agriculture in Mersin University, Dr. Aisha kadi Oghlo, and Golimazr Yelmad from the Turkish ministry of education.
The delegation visited Yatta branch accompanied by the director of the continuing education and community service center Mr. Mahmoud Alhawamdeh. Vice president for international relations affairs Dr. Eng. Imad Hodali confirmed that this visit came in response to the invitation from university President Prof. Younis Amr. QOU and Mersin University are working on joint academic and research projects and planning for signing a cooperation agreement between both universities.
Dr. Eng. Hodali clarified that the delegation started its visit with a meeting with the university President Prof. Younis Amr followed by a meeting with vice president for academic affairs Prof. Samir Alnajdi and then a visit for the agricultural research center in Jericho, Al-Samou' municipality and finally Yatta branch.
The branch director Dr. Mohammed Hroub welcomed the delegation and explained the importance of yatta branch in terms of serving a huge number of students in the marginalized communities through providing scholarships and grants for the students and improving the education quality by providing the mobile educations center.
The delegation made a tour of the mobile education center where the center supervisor Eng. Khalaf Daibis provided a brief about the education and training services that the center provide for teachers, students and women in the marginalized communities. The delegation was impressed with the unique idea of the mobile education center on the regional level and appraised the efforts made by the university in serving education and the Palestinian community.