QOU participates in a workshop to evaluate a project specialized in Research Output Management through Open Access Institutional Repositories in Palestine Higher Education (ROMOR)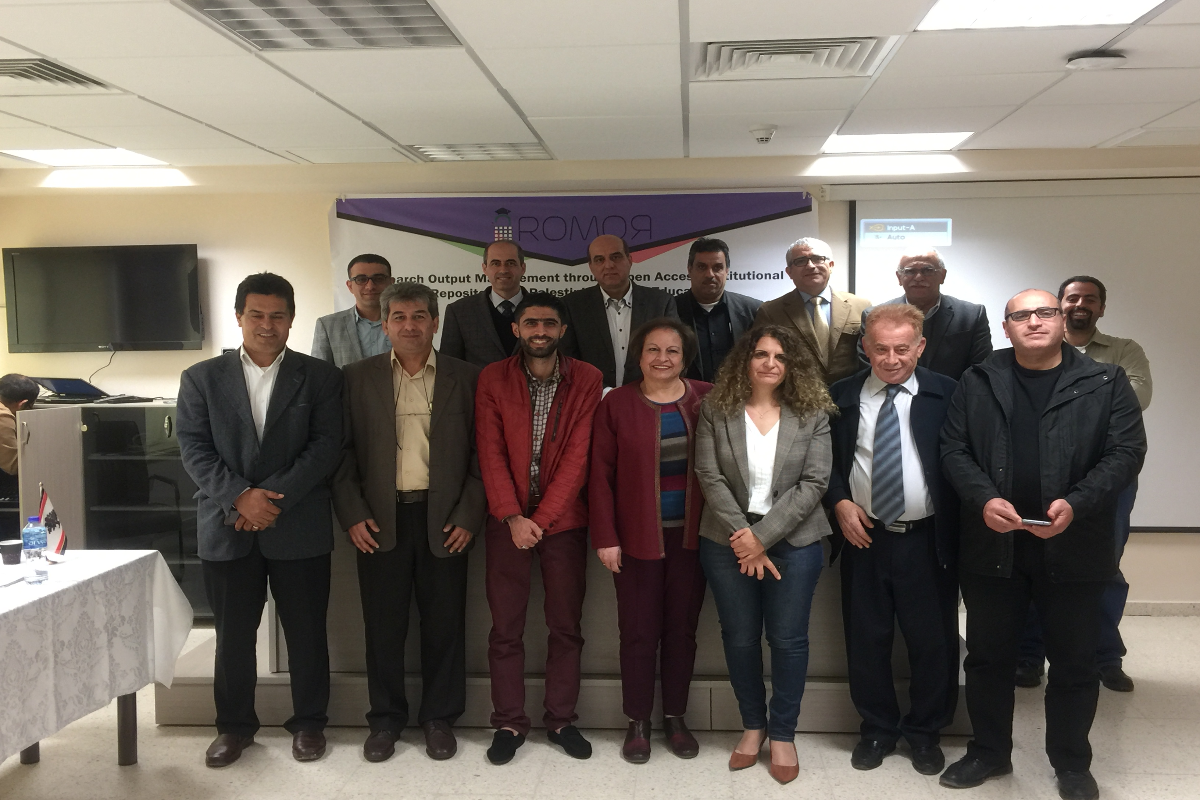 QOU participated in a workshop held by the Islamic university on Thursday 23/11/2017 to evaluate ROMOR project that was launched one year ago, funded by the European Union (Erasmus+) to build the capacity of the Palestinian university that are partners in the field of research output management through open access institutional repositories in higher education. The workshop was attended by the Islamic university in Gaza, Birzeit University, Palestine Technical University – Kadoorie and QOU, in addition to four European universities; Parma University, University of Brighton, TU Wien and University of Glasgow. The workshop was held in Birzeit University, the Islamic university in Gaza was connected through a video conference and the four European universities were contacted via Skype.
The session was opened by the dean of graduate studies in the host university Prof. Talal Shahwan who confirmed the importance of this project and its role in enhancing the researchers' abilities and motivating cooperation and information exchange in this field with local and international universities and institutions in the field of research output management.
QOU delegated a group to attend the workshop; the project coordinator Dr. Yousef Abu Zir, Open Learning Center director Mr. Bahaa Thabet, Mr. Kmail Zaid from the deanship of scientific research, and Mr. Salamah Qarariah from libraries.
Dr. Yousef Abu Zir presented the activities of ROMOR project during its first year; he also presented the role of QOU in the project and its participation.