QOU holds a workshop to discuss standards for publication in the refereed Arab educational journals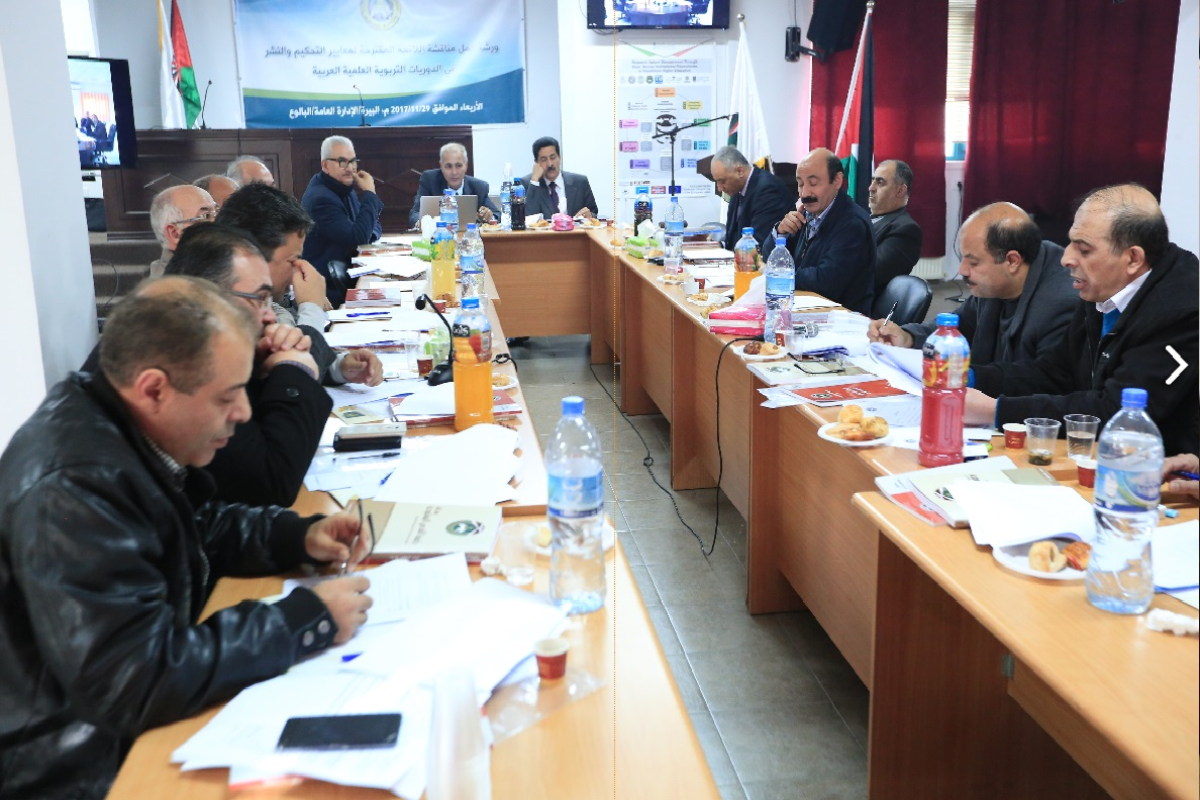 QOU held a workshop to discuss the proposed standards that were agreed upon at the Workshop which was held at the headquarters of the Union of Arab Universities in Jordan on 23-24/10/2017, within the framework of an Arab project to develop and standardize publishing rules and procedures of refereed educational periodicals, that was implemented by the Arab Educational Information Network (Shamaa) with the support of the Kuwait Foundation for the Advancement of Sciences.
The workshop was attended by the heads and members of the editorial boards of the university journals that publish educational researches and members of the board of scientific research. The workshop aimed to discuss and adopt the standards and apply them to the university's educational journals.
The workshop was concluded by an in-depth scientific discussion by the attendees, which led to agreement on a number of observations on some of the standards that should be amended, in addition to approving the amendment of the provisions to be applied in full.