QOU receives a delegation from University of Siena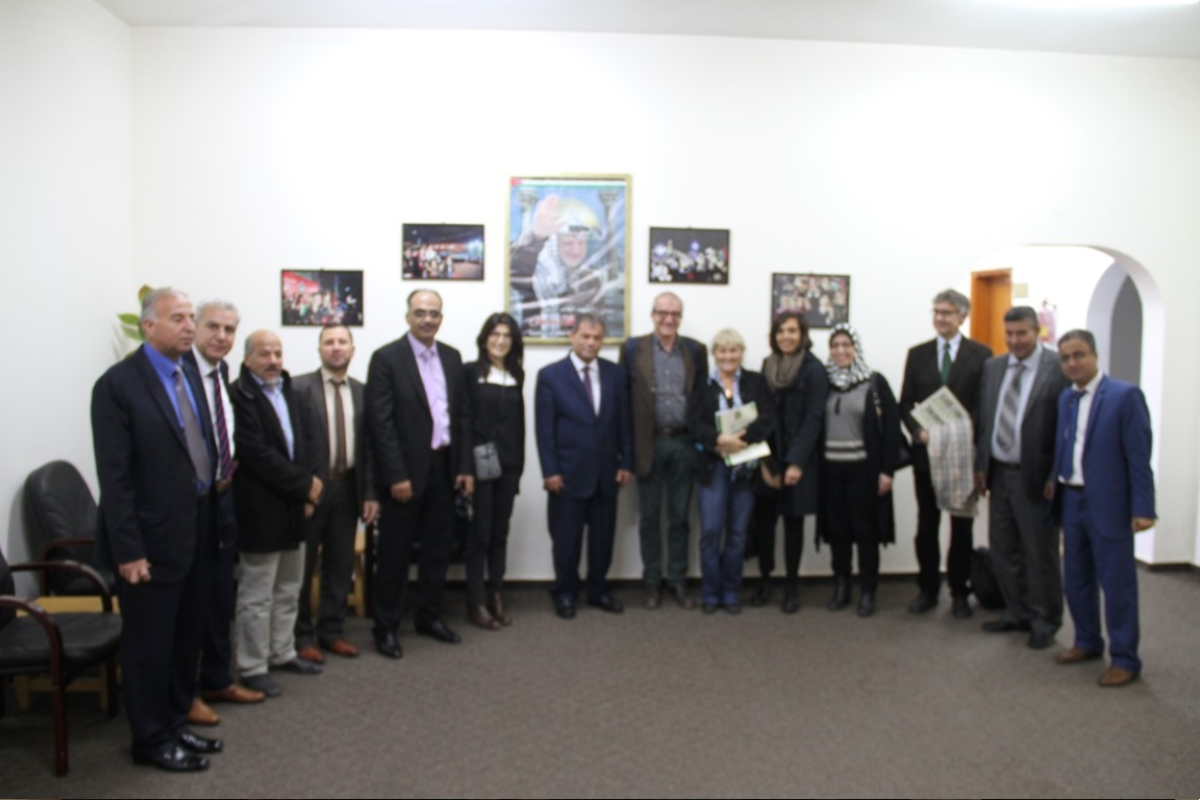 An Italian delegation from the University of Siena, visited the University Branch in Gaza, within the Erasmus+ project. The delegation consisted of Prof. Gabriele USBERTI, the Academic Coordinator of Erasmus+, Mr. Jaidi Belmonte Director of the Scientific Research, Dr. Analiza Baloglini, the Director of International Relations, Dr. Candida Calvo, International Relations Division, and Dr. Meri Calvelli, Communications Facilitator in Palestine. The delegation was received by Prof. Jihad Al-Batsth, Vice President for the Gaza Strip Affairs, Dr. Ziad Jerjawi Assistant Vice President for Gaza Affairs, Prof.Hamdi Abu Jarrad, Director of Al Wusta Branch, Dr. Emad Nashwan, Khan Younes Branch Director, Dr. Jalal Shabat Assistant Director of the Center for Continuing Education, Mr. Zakaria Saqallah, Assistant Dean of Admission, Registration and Examinations, Mr. Shadi Al Kafarna Assistant Dean of Student Affairs, and Mr. Khaled Qashqash.Assistant Director of Quality Department .
Prof. Al-Batsh thanked the delegation for their visit and expressed the interest of the University to enhance and establish relations with national and international universities praising the pioneer role of the University of Siena in communicating with Palestinian universities, especially Al-Quds Open University.
Prof. USBERTI thanked Al-Quds Open University for their warm welcome and praised the role of Al-Quds Open University in spreading higher education in Palestine, confirming their interest to cooperate and work with the University.