Tulkarm: a workshop about crisis management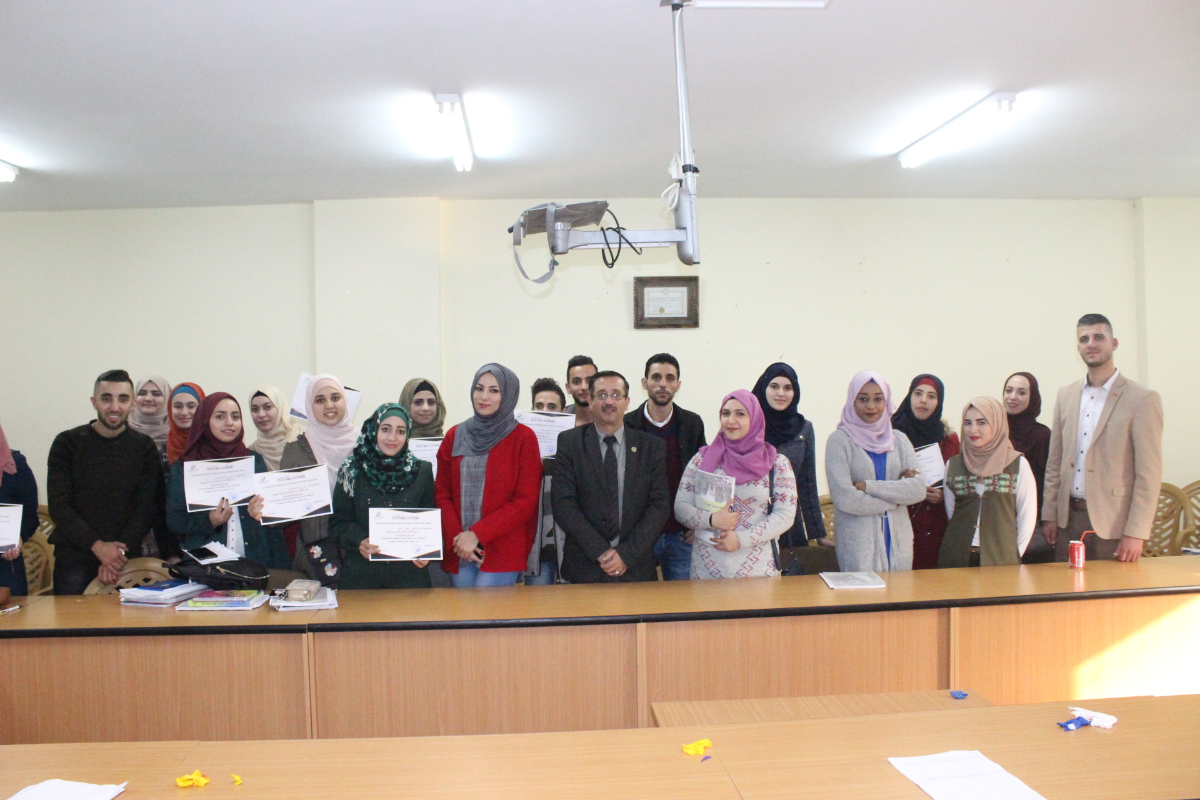 On Monday 27/11/2017, Students union council and youth Fatah movement in QOU, Tulkarm branch in cooperation with youth culture department in Hebron governorate and Specialized Institute for Science and Technology organized a workshop about "crisis management art" with the attendance of branch director Dr. Salameh Salim and students union council president Ziad Najjar and the trainers: Thaer Abu Husain, Rebhi Abu Sabil, Nizar Abu Husain, Jinan Fakhouri and Lana Abu Odeh and the students.

The workshop was opened by Dr. Salamh welcoming the audience and assuring the importance of these specialized workshops that help in creating professionals who are able to identify the problem and its reasons and then dealing with in modern ways in order to avoid the negative results of the problem. He confirmed that the right diagnosis for crisis is the main factor of a successful solution.
Dr. Salameh confirmed the importance of investing in the youth energy to employ it in the right direction in addition to developing the character of the student and preparing him/her in a good, scientific and professional way. He clarified that the Palestinian community is witnessing many crises due to the occupation and this workshop provide youth with opportunity to prepare themselves to face such crises. Dr. Salameh thanked all partners who participated in organizing this workshop.
The trainer, Thaer Abu Husain clarified that this workshop aims at providing the participants with the basic knowledge and skills to manage a crisis in an efficient and professional way in order to achieve the personal and organizational goals. In addition to developing their skills and abilities in managing the crises in a scientific way beside the ability to anticipate the crisis before it occurs.
Mr. Najjar thanked the trainers for their constructive cooperation in supporting the youth and confirmed that the students' council always seeks to provide trainings that helps in developing the students' characters and abilities that will facilitate their enrollment in the career market.
By the end of the workshop, certificates were distributed to the participants who were around 50 students from different majors.