The Palestinian Journal of QOU obtains the coefficient of Arab influence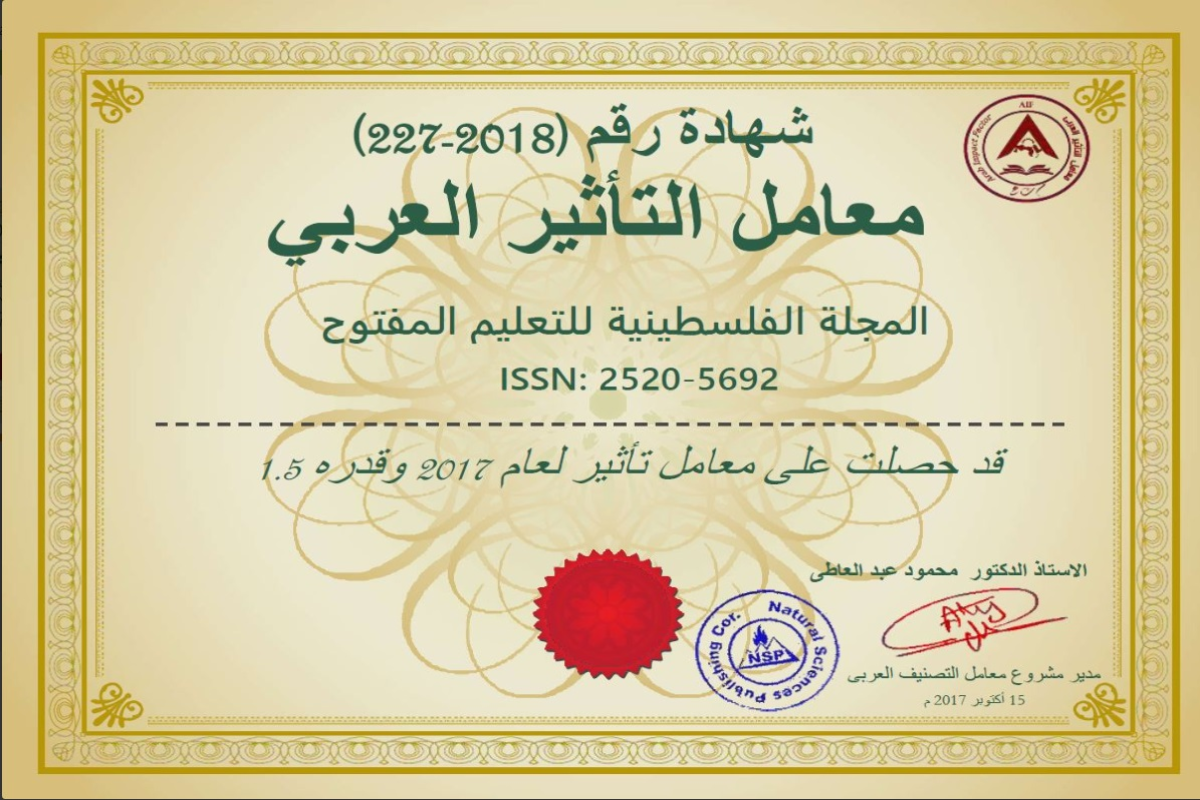 The open Learning journal, an annual journal published by the Deanship of Scientific Research at Al Quds Open University, obtained the Arab Impact Factor (1.5).
Prof Younes Amr, President of the University, praised this achievement, which comes in line with the vision of the University, and its mission, that is based on leadership, excellence and creativity.
Prof. Jihad Al-Batsh, Vice President for the Gaza Strip and Chairman of the Editorial Board of the magazine, said that the activities and developmental work carried out at the level of the magazine were to activate the role of the editorial board and to promote the magazine.
Prof. Husni Awad, the Dean of the Scientific Research commented that the Arab Influence Factor provides a quantitative and qualitative assessment for the quality and consistency of specialized Arabic journals in all fields of knowledge, in order to monitor Arab scientific production. This factor is used for academic evaluation, and to determine the quality and excellence of these journals. The evaluation is conducted through the analysis of several factors, such as the review of the number of citations of research published by other journals, the originality and scientific quality of published research, the editorial quality of the editorial body, the quality of the editorial, the ethics of research and scientific publishing.
The objectives of the Arab influence factor are to reveal the scientific relations among the Arab journals, and the scientific specializations, and the Arab countries that publish these journals with each other through Inter-Citation.