For the seventh year in a row, QOU wins advanced grades at the Creative Student Forum organized by the Arab Council to train students of Arab Universities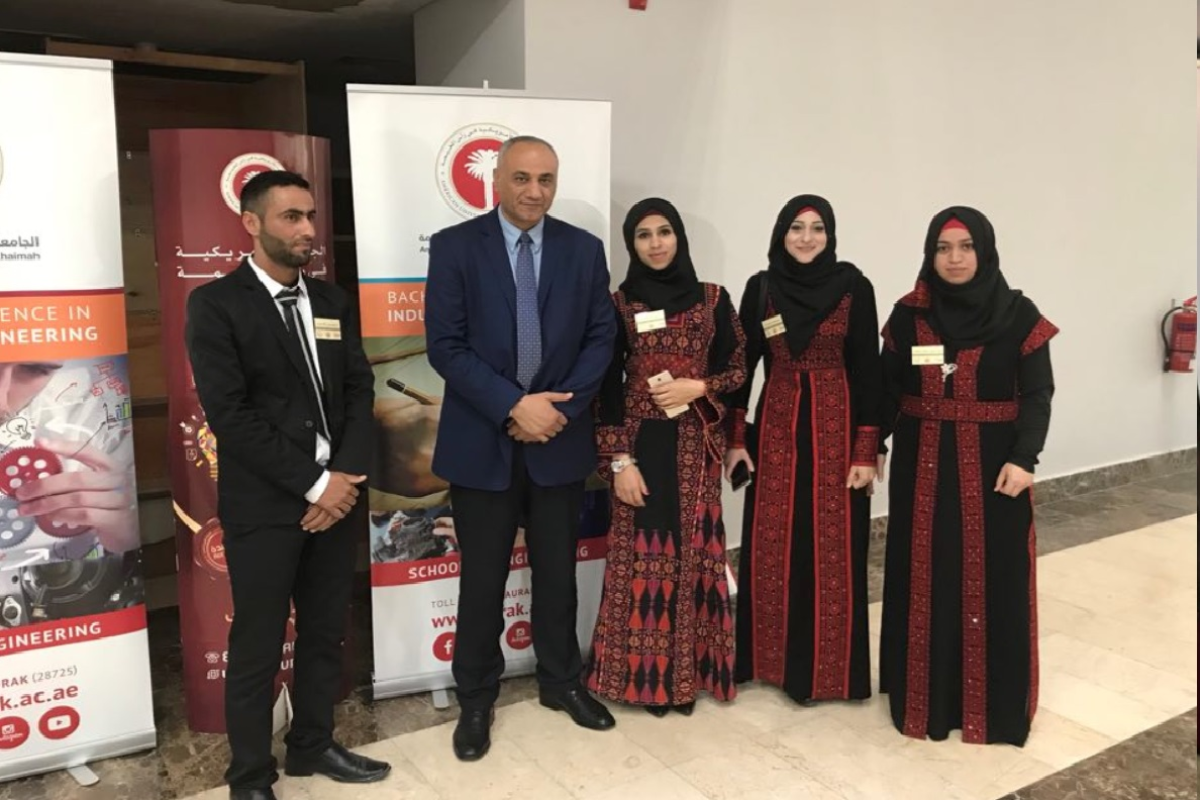 Al-Quds Open University has obtained advanced rank in the scientific research competition for students participating in the 19th Arab Student Union of the Arab Universities Union, organized by the Arab Council for Training Arab University Students under the title "Entrepreneurship, The challenges of the twenty one century " at The American University / Ras Al Khaimah - United Arab Emirates.
Student Sonia Tayseer Damayra and Student Jihan Nasser Damayra from the Jenin branch were ranked second within "Impact of Social Media on People's Behavior" theme on their research titled "Transforming entrepreneurial ideas into small projects and marketing them through social networking sites: a case study of some University Graduates ", supervised by Pof. Fathallah Ghanem.
It is worth noting that Al Quds Open University participated in the six previous forums. It was ranked second in the 18th t Forum in (2016) which was held at South Valley University in Egypt, ranked third in 2015 in technological innovation theme, ranked first in 2014 development and developing the role of universities , ranked first in 2012 in the experience of Arab Universities in development and scientific research and ranked first in 2011 on the quality of higher education and was ranked first and second in 2010 in the 13th Student Forum held at Ain Shams University in Egypt.