QOU welcomes HE Minister of Culture in Gaza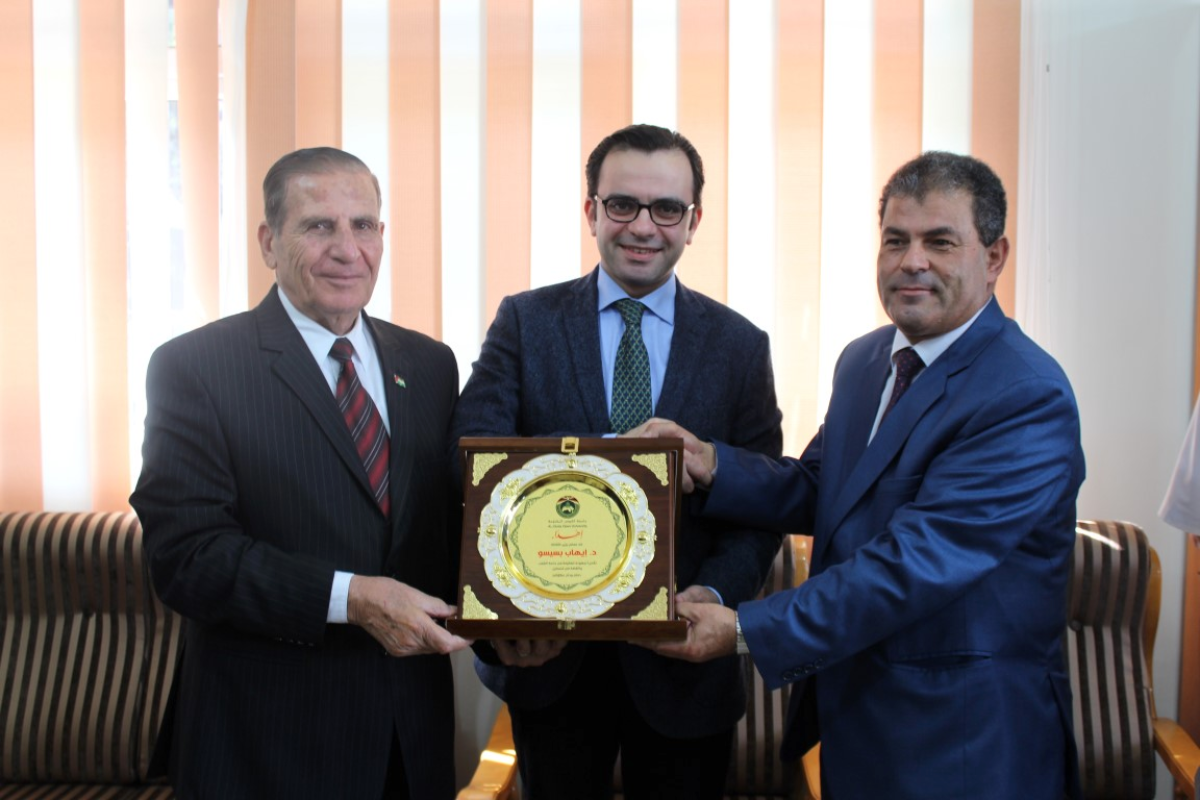 On 12/11/2017, QOU welcomed Dr. Ihab Bsiso, the minister of culture and the accompanied delegation from the ministry of culture in Gaza branch. Prof. Diad Khadri, vice president of the board of trustees, Prof. Jihad Al-Batsh and other officials from the university joined in welcoming the guests.
Prof. Al-Batsh thanked the minister for his visit and assured the important role played by the ministry of culture in supporting QOU and confirmed QOU's willing to cooperate with the ministry in all fields. Dr. Bsiso mentioned in his speech the strong relations between the ministry and the university and appraised the efforts made by the university in providing the academic support for the Palestinian people.
The visit was concluded with a tour of the university and honoring the minister.