QOU Welcomes HE Minister of Education and Higher Education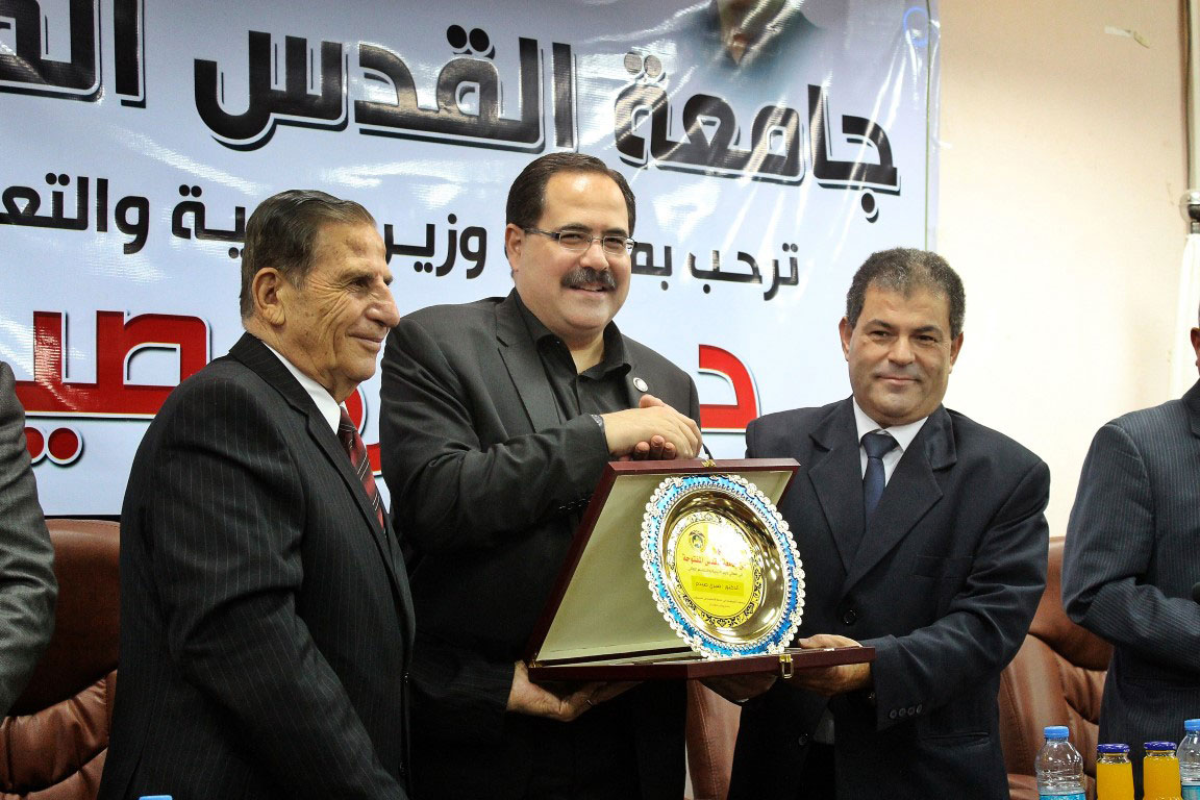 On Saturday 11/11/2017, QOU in Gaza welcomed HE minister of education and higher education Dr. Sabri Saidam in Gaza branch accompanied by Nablus governor major-general Akram Al-Rjoob, members of the revolutionary council of Fatah movement and a number of the ministry's officials.
The delegation was welcomed by prof. Riad Al-Khadri, vice president of the university's board of trustees, members of the board of trustees Prof. Hani Nijim, Dr. Abdullah Abdulmin'im, Prof. Jihad Al-Batsh, vice president of Gazar Strip affairs, branches directors and other officials in the university branch in Gaza.
Prof. Al-Batsh welcomed HE Dr. Saidam and thanked him for his precious visit; he also spoke about the QOU's path and its commitment to the instructions of the Palestinian ministry of education and higher education and about the university's aspirations to open new academic programs.
HE Dr. Saidam assured the strong relations between QOU and the ministry of education; he also declared that a new agreement will be signed to offer the university a grant of a one million and seven hundred thousand NIS to support scientific research. He confirmed that new cooperation was will be found to develop MA programs in the university.
The visit was concluded with honoring the guests and making a tour of the university's facilities.