Sixth Palestinian Folklore Conference in Jenin and Al-Jalil concludes its activities in Nazareth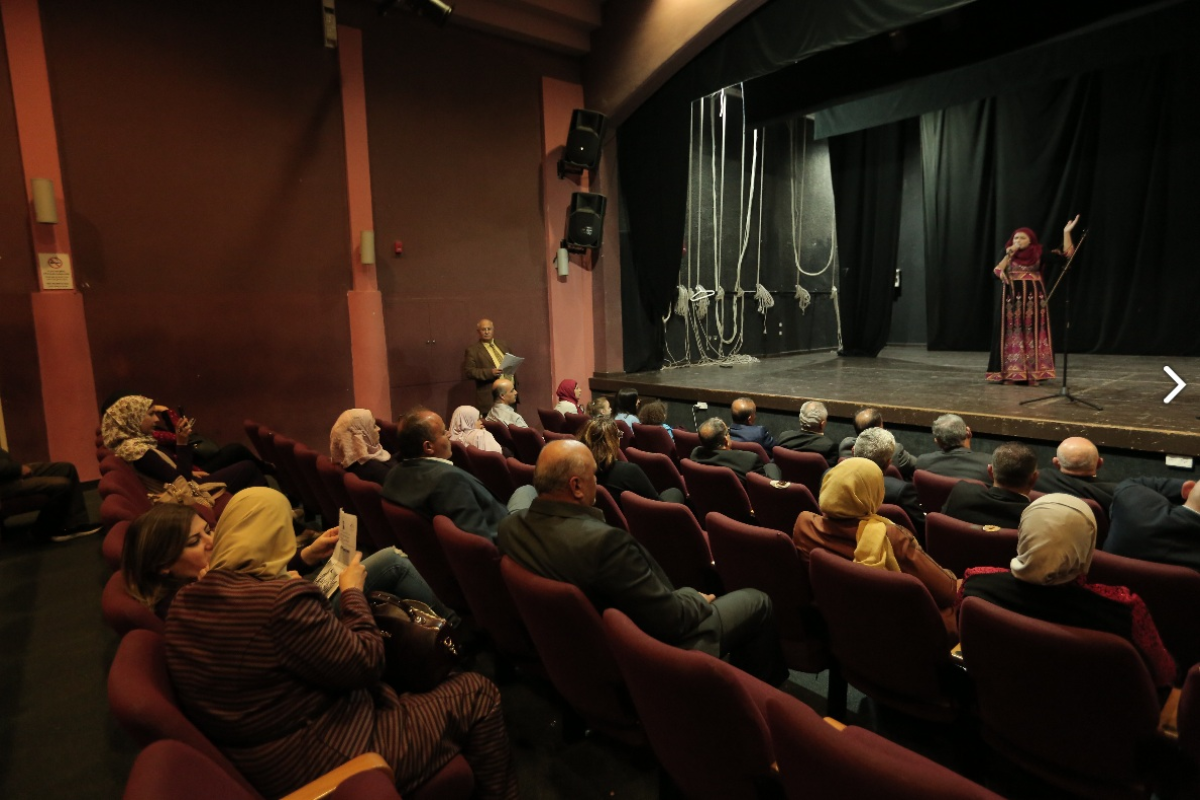 QOU concluded the activities of the sixth Folklore Conference titled: "The Palestinian Folklore Conference in Jenin and Al-Jalil governorates: Identity and Affiliation" with an art festival held in Nazareth.
The conference was held under the auspices of HE President Mahmoud Abbas, twenty-two research papers were submitted during the four scientific sessions where main issues related Palestinian folklore were discussed.
Vice President, Prof. Samir Al-Najdi delivered a speech during the festival through which he confirmed the shared feelings and values among all Palestinians, he expressed his appreciation and thanked all participants and organizers of the festival on behalf of QOU and its president Prof. Younis Amr. He also mentioned that the participation in this festival indicates the Palestinians' attachment to their heritage that is the symbol of our identity, humanity and our existence in our homeland for thousands of years. In the end of his speech, Prof. Al-Najdi thanked Nazareth municipality and its staff for cooperating with QOU to organize this successful festival.
Main Recommendations:
Prof. Husni Awad, Head of the scientific committee of the conference read the final statement that includes the recommendations of the conference; the participants recommended providing a database for the archeological sites after conducting a comprehensive archeological survey, making initial charts for them, documenting and archiving them in an e-archive. The participants also requested registering the archeological sites and building in the world heritage in order to protect them. On another level, the participants recommended finding a Palestinian archeology curriculum to be taught for the school and university students besides holding festivals, exhibitions and folklore conferences inside and outside Palestine in order to introduce and spread it.
The attendees assured the importance of producing documentaries related to the Palestinian heritage and asked UNESCO to support the Palestinians in preserving the Palestinian heritage from the Israeli's counterfeiting and theft. They also called for making an anthropomorphic for the Palestinian village to keep it in the Palestinian memory and involve school students in the folklore festivals and activities.
The participants drew the attention of the specialists to create working teams related to the verbal heritage to be documented in order to enhance the Palestinian national identity. Besides, they invited the shops to re-display the costumes that were prevalent in the 19th and 20th centuries.
The conference invited faculty members and academic supervisors in QOU and other Palestinian universities to guide students to conduct their final projects on themes related to the different types of heritage.