QOU holds its sixth Palestinian Folklore Conference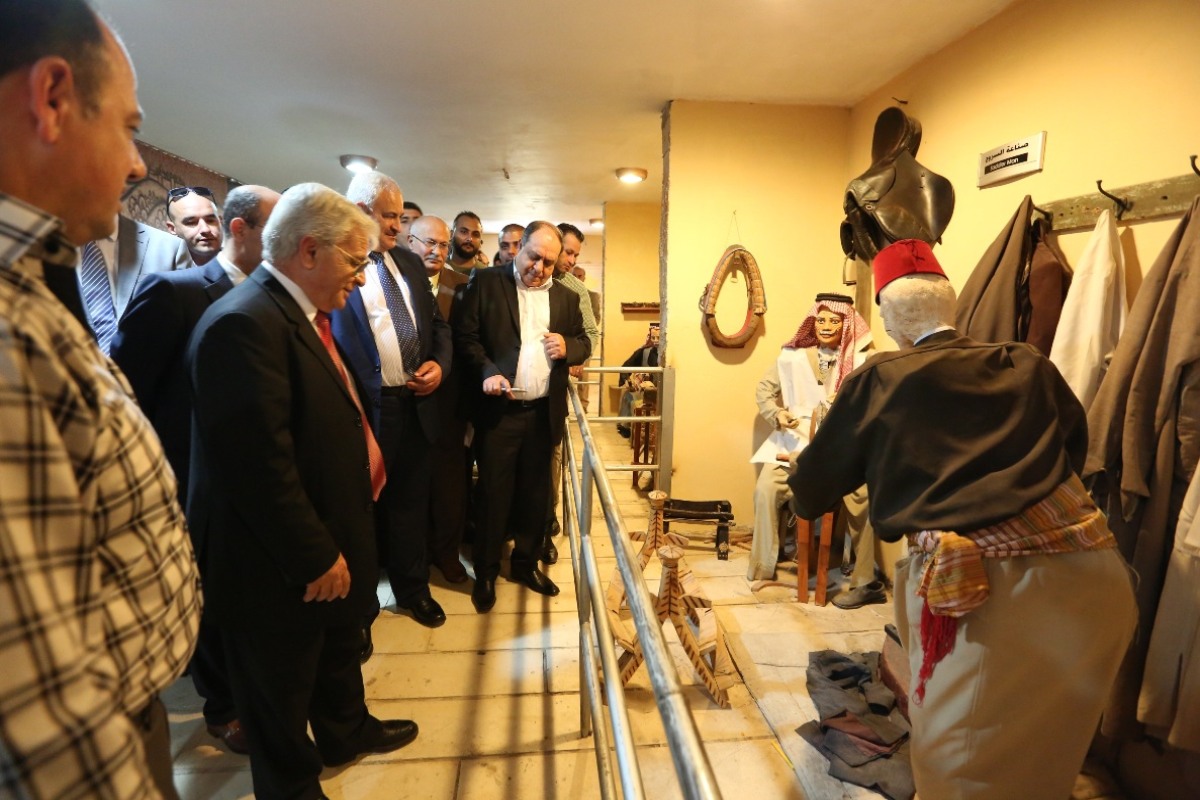 Under the auspices of H.E. Mahmoud Abbas; and the attendance of Prime Minister Dr. Rami Al-Hamdallah; Al Quds Open University held its sixth Palestinian Folklore Conference titled "The Palestinian Folklore Conference in Jenin and Al-Jalil governorates: Identity and Affiliation". The conference was with the exclusive support of Jawwal co.
In his speech, Dr. Al-Humdullah said, "This conference is gaining increasing importance in its sixth edition. It is being held, for the first time, in cooperation with our people in 1948 areas. Dr. Hamdallah thanked all the efforts that contributed to the success of this conference, with special thanks to QOU, its Board of Trustees, its President and its administrative and teaching bodies for organizing this conference.
Prof. Younes Amr, President of the University, inaugurated the conference, welcoming Dr. Rami Al-Humdullah, and commented that the conference addresses different types of folklore in Jenin and Al-Jalil: heritage and identity, popular songs, folklore, customs and traditions, preservation of popular heritage and its mechanisms, costumes and clothing.
Mr. Abdul Majeed Melhem commented, "We are proud that our support for cultural projects over the past years has greatly enriched the Palestinian cultural scene to preserve our heritage and national culture, especially since we are the first Palestinian cellular communications network to establish its Palestinian identity as a foundation for our work. We will stay hand in hand with our people to build our beloved Palestine to be the independent state".
Prof. Hassan Al-Salwadi, Dean of Graduate Studies and Chairman of the Preparatory Committee for the Conference, said that the conference aims at discussing the popular heritage in the Jenin and Jalil governorates in order to consolidate the unity of blood, feelings and hopes. The conference comes as part of a series of conferences held by the University to discuss heritage patterns in the governorates of Palestine, highlighting the dangers that threaten it and exploring ways to preserve it.
Scientific Sessions of the Conference:
The conference included two axes, the first entitled "Patterns of Popular Heritage and Religious and National Values in Palestinian Folklore, Threats and Means of Preservation"
The second entitled "Art creativity and women's issues in folklore"
After concluding the scientific sessions, art activities were organized in the stadium of Haddad tourist village, which included folkloric dancing and singing.