QOU obtains "ALECSO" Award for mobile applications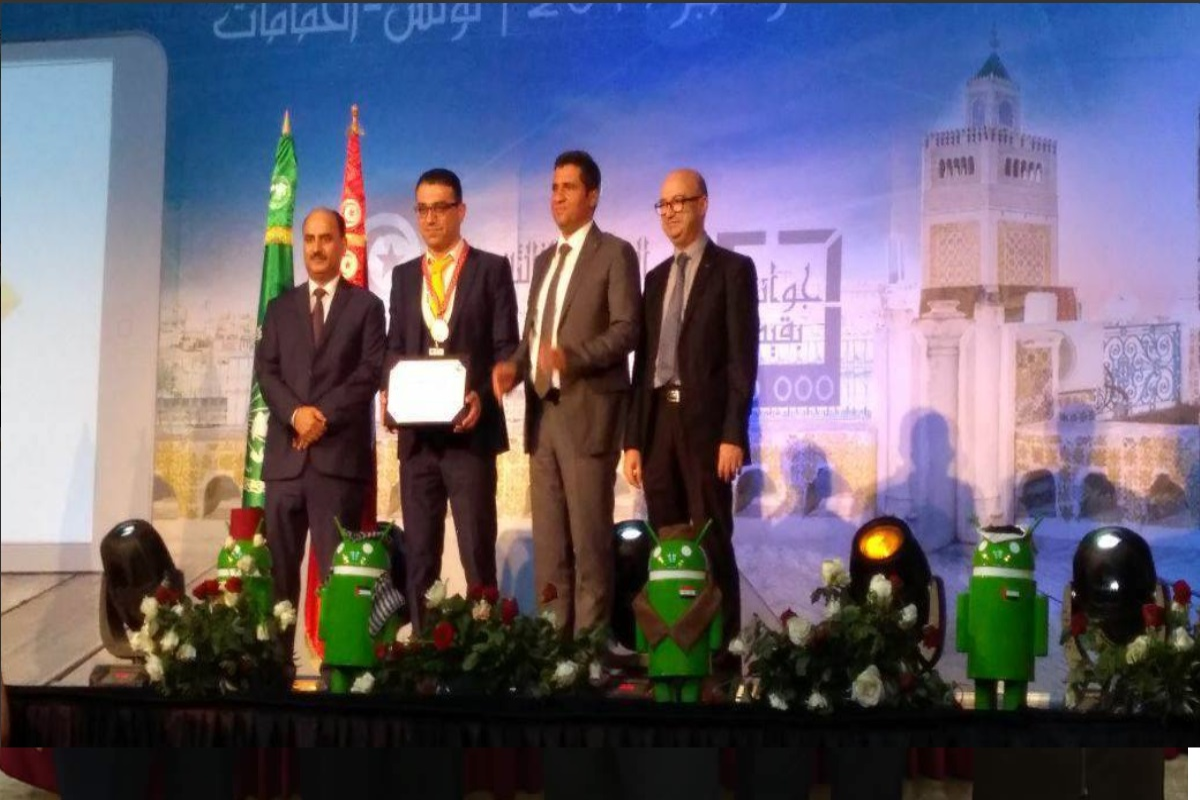 The State of Palestine, represented by Al Quds Open University obtained the ALECSO - Arab League Educational, Cultural and Scientific Organization Award, which was awarded to Mr. Bahaa Thabet, the Director of the Open Learning Center at the University, for Arab Mobile Applications of 2017 that focused on the distinctive application about Jerusalem city.
ALECSO opened the door for Arab youth for the nomination for this award at Al Hamamat in Tunis. During the final phase, 33 candidates from 13 Arab countries were selected among 1760 developers who participated in the first phase of the competition. Winners will receive USD 50,000 award.