QOU participates in a training workshop and meetings of the ROMOR (Erasmus) project in Italy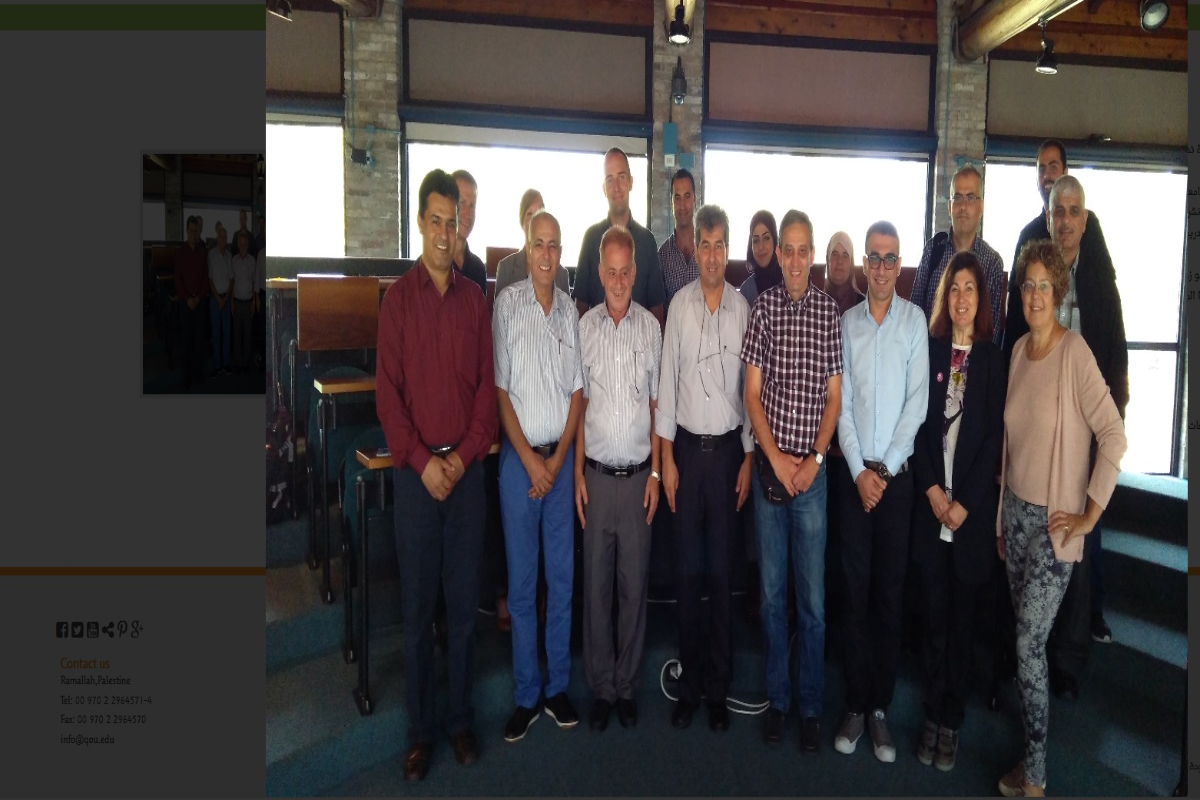 Al-Quds Open University participated in a training workshop at the University of Parma, Italy, within Research Output Management through Open Access Institutional Repositories in Palestinian Higher Education (ROMOR) funded by Erasmus+ / EU, between September 6-9, 2017.
The training workshop, which was held at Parma University, is part of the third package "Vocational Training and Academic Teaching" which aims to build the capacity of cadres in the Palestinian universities in planning the establishment of open research repositories and developing institutional strategies and policies to manage, digitize and publish the results of scientific research.
Dr. Eng. Yousef Abu Zer, Dean of the Faculty of Technology, Applied Sciences represented QOU as the Project Coordinator in addition to Dean of Scientific Research Prof. Hosny Awad, Director of Open Learning Center Mr. Bahaa Thabet, and Mr. Salameh Qrariyeh, an expert in libraries at Nablus branch.
Two students from the Faculty of Technology and Applied Sciences (Kifah Hajjir from the Nablus branch) and (Mohammad Nazzal from the Jenin branch) were sent to study at the University of Parma for one semester with possibility of extension. This program included all Palestinian universities participating in the project.