The President of QOU meets students participating in educational activities abroad and honors Al Quds Bank and the Palestine Investment Bank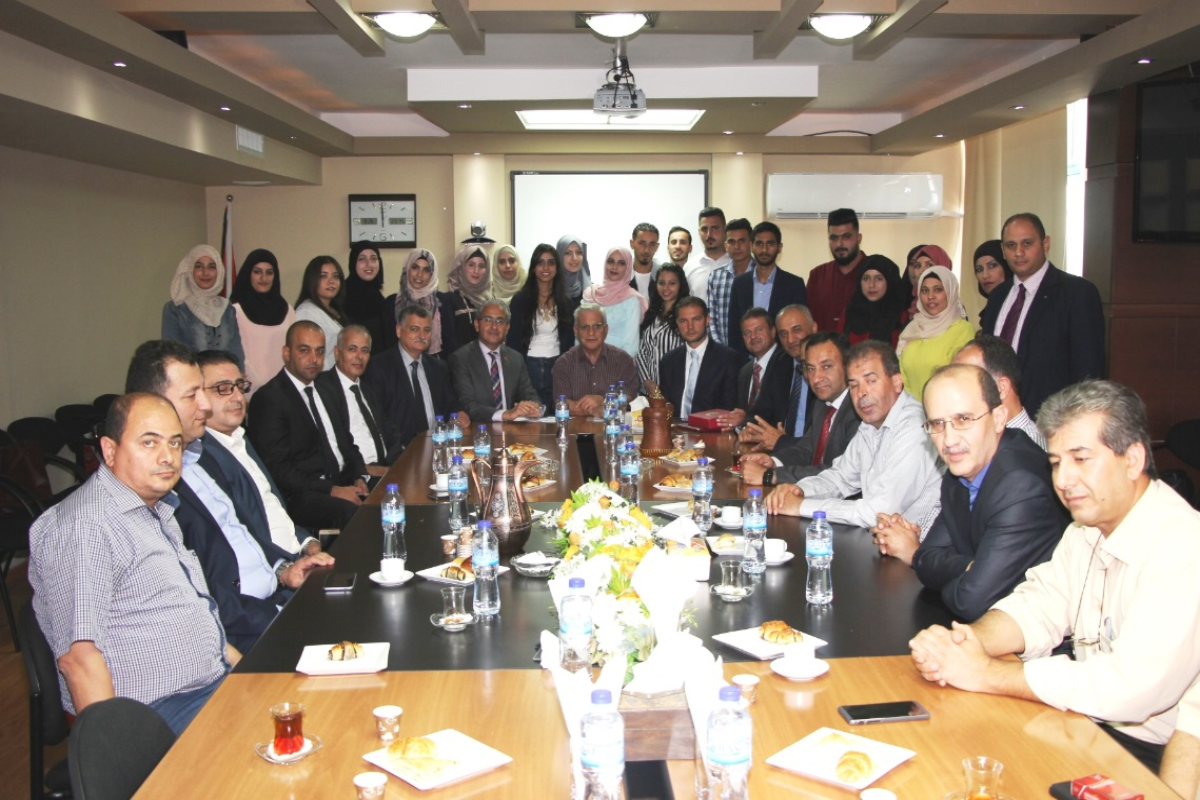 Prof. Younes Amr, The President of Al Quds Open University met with a group of students who participated in educational activities abroad. He also honored the representatives of Al-Quds Bank and Palestine Investment Bank, who supported the students and contributed in their travel expenses.
Prof. Amr greeted the attendees and stressed that the University seeks to strengthen the skills and experience of graduates before their graduating in order to be among the best in Palestine and the region. Prof. Amr also added that all faculties of QOU have active training departments and that the University cooperates with Arab universities through the Federation and through the Arab Training Council.
Prof. Amr thanked Al Quds Bank and the Palestine Investment Bank for covering the students' travel tickets and for all the national institutions that support Al Quds Open University.