QOU and UNRWA honor students participating in the Emergency Services Assessment Survey Program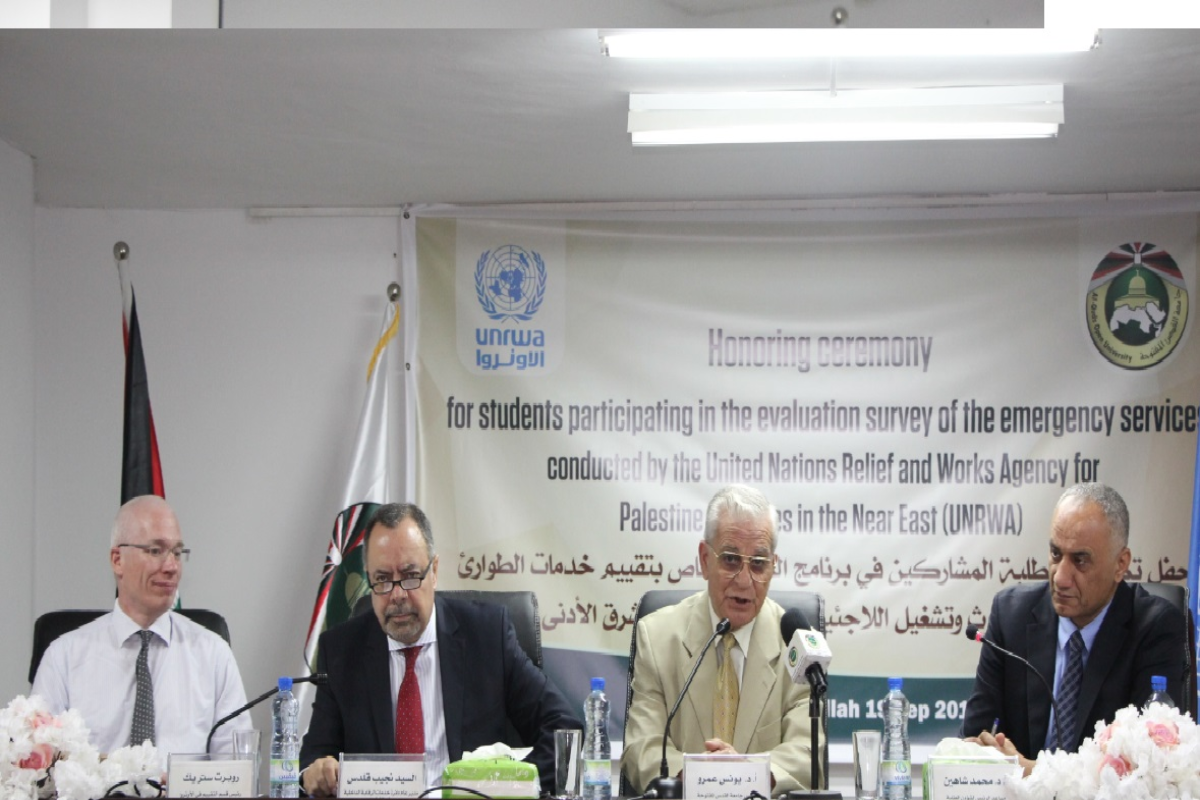 Al Quds Open University and the United Nations Relief and Works Agency for Palestine Refugees in the Near East (UNRWA) organized an honoring ceremony for the students participating in UNRWA's emergency services survey program.
Mr. Najib Qalldas, Director General of UNRWA's Internal control Services, said that he was pleased to participate in this event to honor students working on data collection to assess the UNRWA emergency services. He added that the program succeeded in collecting 2,600 questionnaires in the West Bank and Gaza Strip, which would contribute to analyzing the impact of UNRWA's emergency intervention to serve Palestine refugees.
For his part, Prof. Mohammed Shaheen, Assistant President for Student Affairs and Dean of Student Affairs, mentioned that the program aimed to conduct a survey to assess the emergency services of UNRWA in the West Bank and Gaza by engaging a group of university students within the voluntary work hours.
The program included training of students in the West Bank and Gaza Strip to facilitate data collection data. The students were selected from the Faculty of Social and Family Development in their third and fourth study years. The program included 58 volunteers, 34 in the West Bank, and 24 in Gaza Strip.