The Center for Continuing Education and the Palestinian Advisory Board graduate the first group of the "Start Your Project"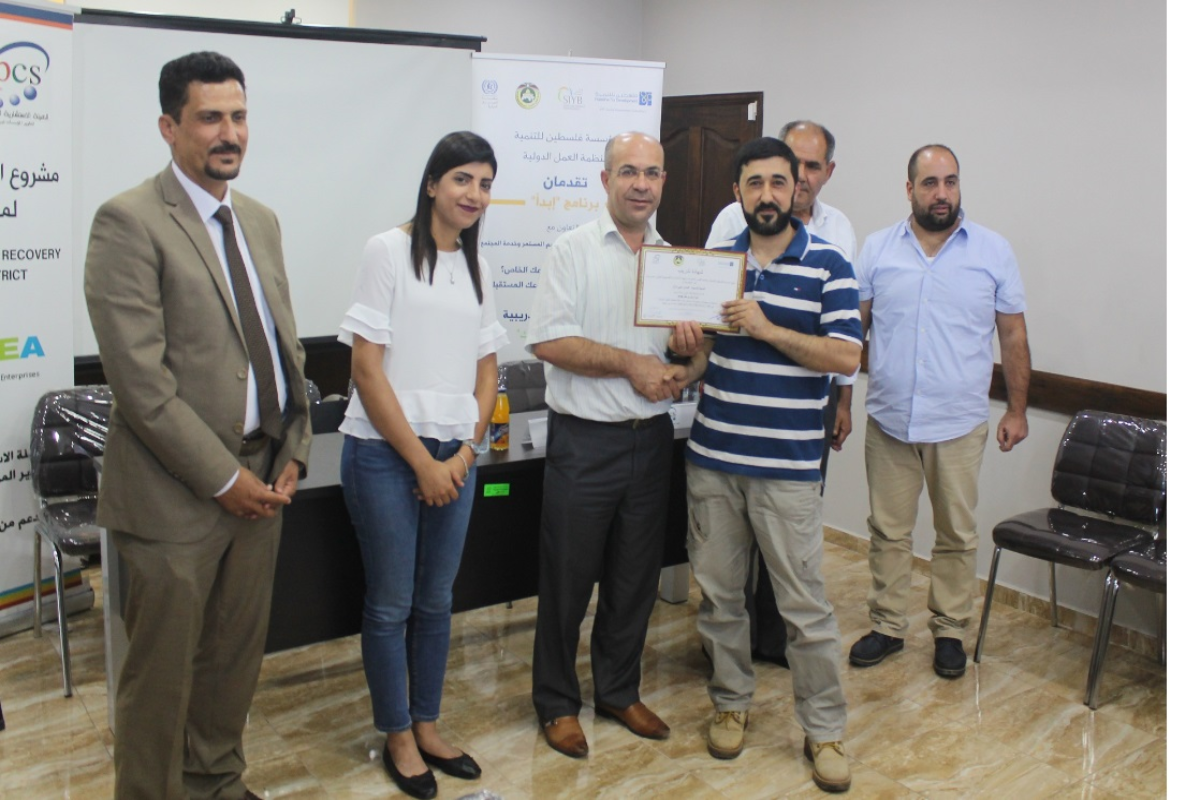 The Center for Continuing Education and Community Service at Al-Quds Open University, in cooperation with the Palestinian Advisory Board for the Development of Non-Governmental Organizations, graduated the first group of students of the "Start Your Project".
Project Coordinator at Palestine Development Foundation, Ms. Faten Al Taweel, said that this project aims to create small projects to secure work for each student who joined this workshop.
Mr. Jack Esaid, representative of world vision thanked all those who worked on this project and added that this workshop is the starting point for any future project for participants and it opens the way for them to start applying their project ideas on the ground. Mr. Esaid also mentioned that world Vision will study all the ideas presented by the participants in the workshop and will select some of them and support them to be working projects in the near future.