QOU and Kadoorie sign a Memorandum of Understanding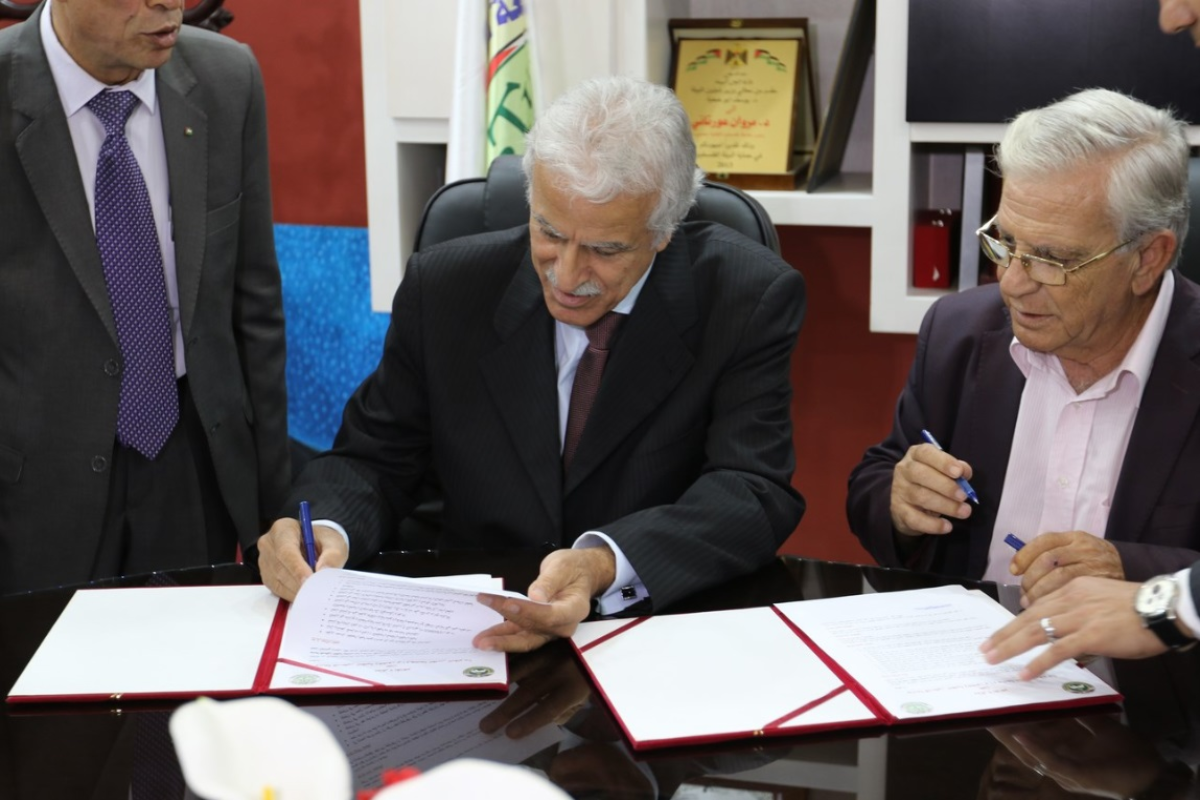 On 13/9/2017, Al Quds Open University represented by Prof. Younes Amr, and Palestine Technical University-Kadoorie, represented by Prof. Marwan Awartani, signed a memorandum of understanding that aim at enhancing cooperation, integration and exchange of experience and knowledge among Palestinian universities.
Prof. Amr pointed out that this MOU is to strengthen the real partnership between these two educational institutions, indicating that the relationship between them is complementary to building an educated generation that contributes to building Palestine with all its institutions and components.
For his part, Prof. Marwan Awartani considered this agreement as an additional step in the development process of the University and its exposure to national and international higher education institutions in order to consolidate its vision of uniting efforts and investing the available resources in both universities and creating an integrated environment between institutions of higher education in common fields. It will also contribute to creating opportunities for joint work in various aspects in the fields of digital education, scientific research, entrepreneurship, creativity and innovation, and all the consequent joint programs. The MOU will also develop relations with international academic bodies such as UNESCO and international projects and activities such as the European Project (ERASMUS+) and others.