Minister Ali Abu Diak and QOU discuss preparations for the 11th. ICT Day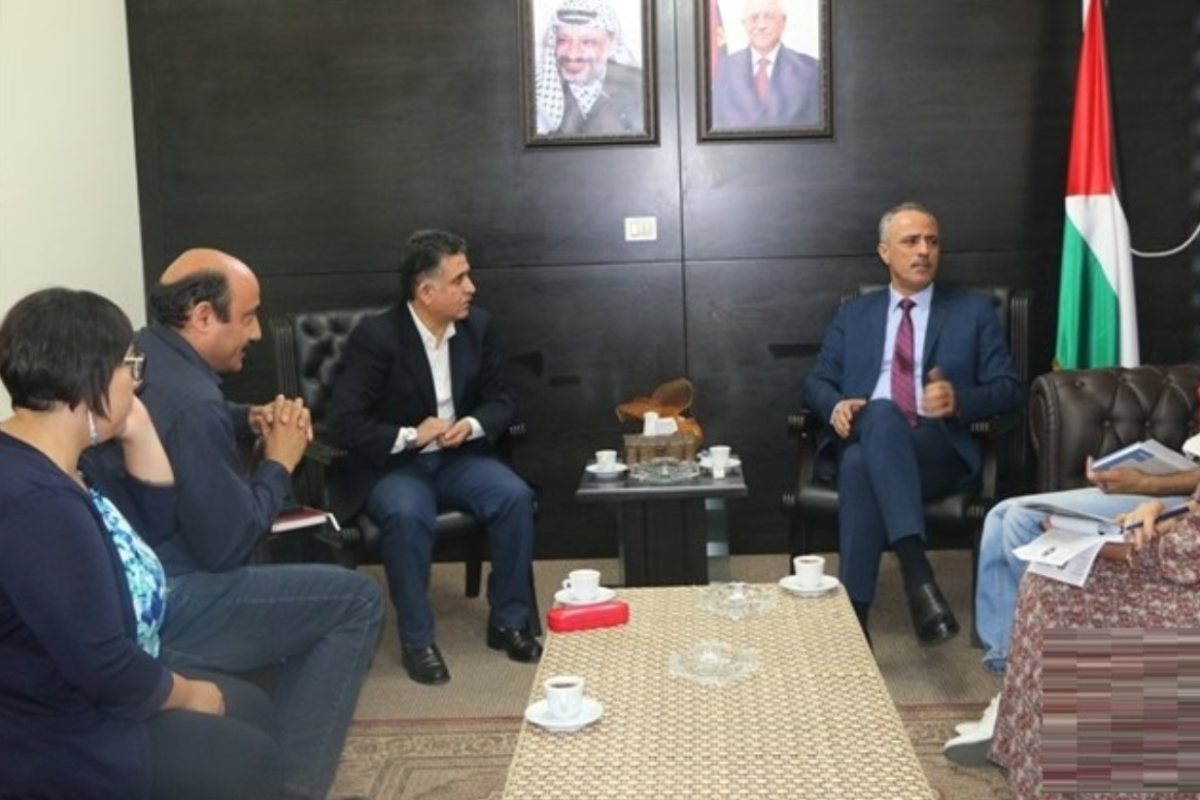 H.E. Ali Abu Diak, Minister of Justice, met with a delegation from Al-Quds Open University and discussed together the ICT annual event, organized by the ICT Center at QOU, entitled "The 11th ICT Day" which will focus on cybercrime issues.
Abu Diak emphasized the importance of this event, and praised the role of QOU in the field of information technology. He pointed out the importance of issuing cybercrime law to counter the electronic crimes and protect the citizens and their properties and personal data.
The delegation of Al-Quds Open University confirmed that the Ministry of Justice is a key partner in this annual event organized by the University, especially in regard to the legal scientific session which will discuss "cybercrime" and the role of Information technology in the spread and reduction of these crimes.