The Faculty of Educational Sciences organizes awareness meeting for the second group of teachers in Ramallah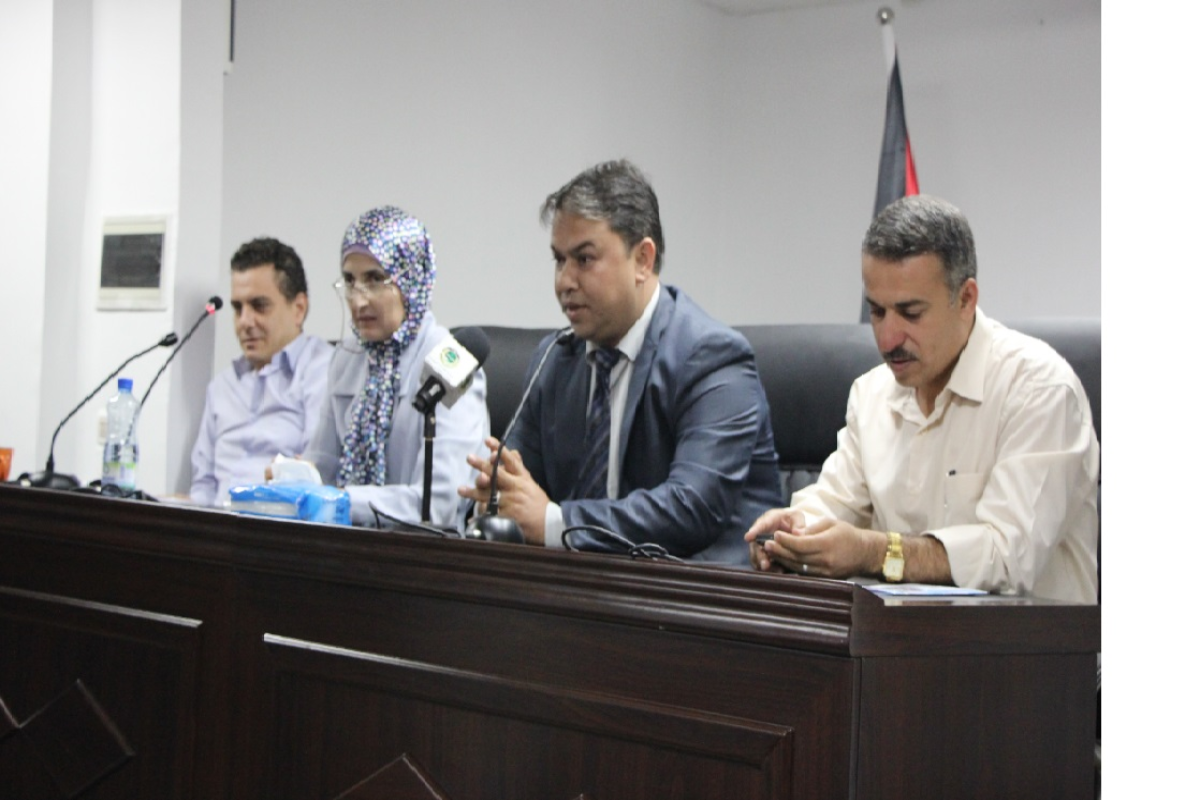 On Wednesday, 29/08/2017, the Faculty of Educational Sciences organized an awareness meeting for teachers (the second group) within the framework of the project "Teacher Education Improvement Project" which is implemented in participation with Al-Quds University and funded by the World Bank.
The Dean of the Faculty of Educational Sciences, Dr. Majdi Zamel, commented that this meeting comes within the project of Teacher Education Improvement and added "The project will include a training for the second group of teachers. Dr. Zamil made a brief presentation of the training of the first group of teachers who were trained last year and talked about the impact of the training and the teaching competencies that the trained teachers acquired, including the level of planning for education and implementing education and evaluation, as well as the qualitative outputs that affect the educational system and the development of the competencies of teachers, in accordance with modern training strategies.
For his part, the Head of Training Unit at the National Institute, Mr. Mari Sous said that the program does not only aim at educational qualification, but also at preparing teachers to become classroom teachers. Mr. Sous mentioned that the program includes (320) training hours, and continues over two semesters, consisting of two courses: the first is class teacher (all specializations except English), and the second is English teacher course. The meeting was concluded by answering questions from teachers who will join training in September this year.