Discussing cooperation between QOU and the Embassy of Venezuela in Palestine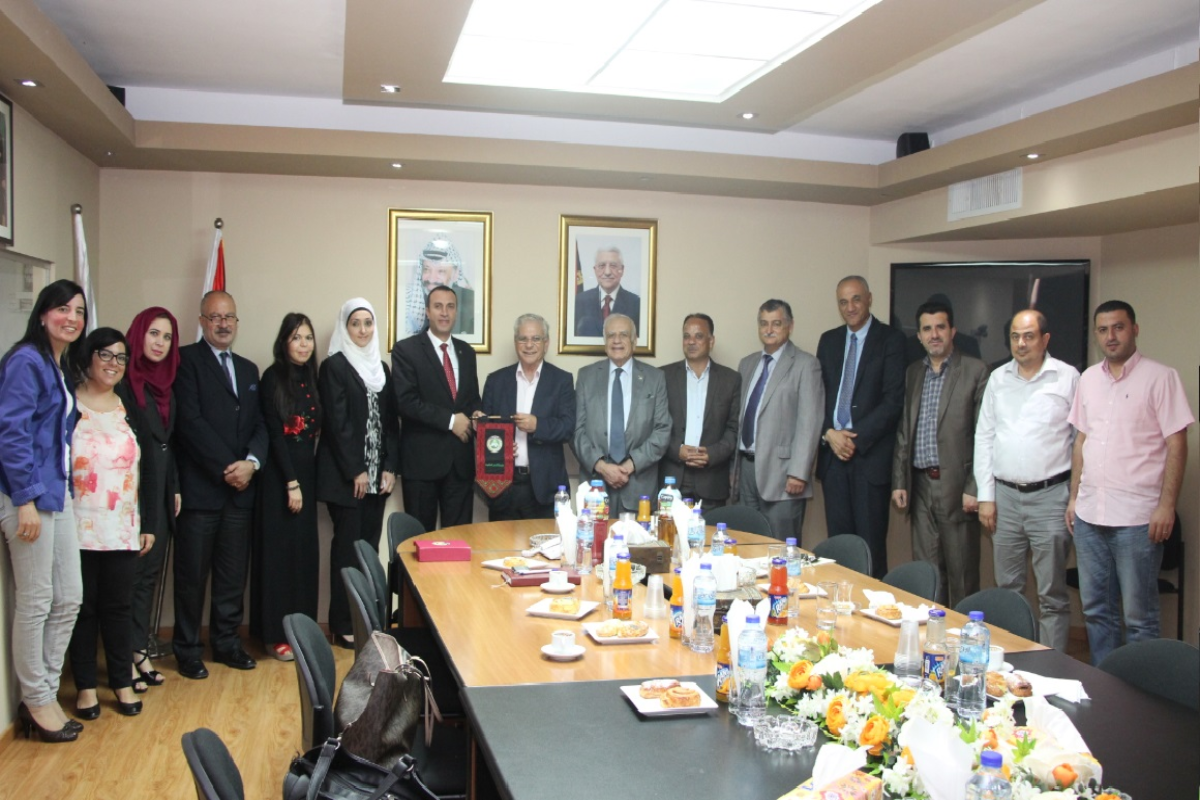 Chairman of the Board of Trustees of Al Quds Open University Eng. Adnan Samara and the President of the University Prof. Younis Amr, met with the Representative of the Bolivarian Republic of Venezuela to the State of Palestine His Excellency Minister Maher Taha, on Tuesday, 29/08/2017 and discussed ways of cooperation between the two sides, at a meeting that was held at the headquarters of the University in Ramallah.
Eng. Samara commented, "Venezuela was not only a partner of Palestine, but a brother country, and we appreciate its standing by the Palestinian people, and we aspire to develop relations with them."
To this, prof. Younes Amr, added: "Our people appreciate the position of Venezuela towards the Palestinian case, even though we are aware of the suffering of the Venezuelan people, who refused to surrender to the dominance that the great powers are trying to impose.
For his part, the Venezuelan ambassador expressed his pleasure working and being in Palestine and he stressed that he will work to enhance cooperation between Palestinian universities and Venezuelan counterparts in order to activate academic cooperation between the two sides.