President of QOU receives a delegation from the Municipality of Al-Ouja and discusses joint cooperation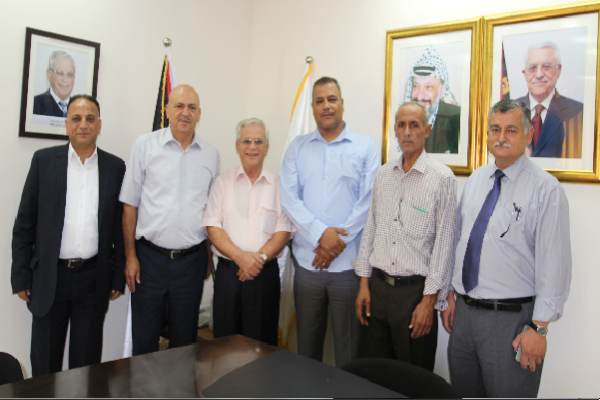 President of QOU received a delegation from the Municipality of Al-Ouja headed by its mayor Mr. Salah Freijat and discussed together cooperation.
Mr. Freijat, suggested to the University allocating a plot of land in the Ouja area, in order to establish a branch for QOU in the town.
Frigat said that there is a need to establish a branch of the University to empower the residence and revive the area `economically, culturally and socially. The Branch will also contribute to the development of the national economy, and will enhance the cultural movement and national identity in rural areas."
Prof. Amr promised the delegation to study the municipality's suggestion based on a feasibility study. The municipality will prepare a feasibility study on the actual need to establish this branch in the region and submit it to the university.