QOU participates in the first international conference on Arabic language at the Kolej Universiti INSANIAH in Malaysia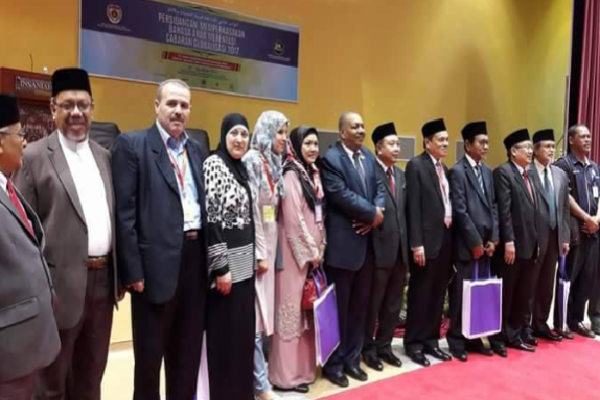 Dr. Zaher Hanani, A Faculty member of QOU at Qalqiliya Branch, participated in the First International Conference on Arabic Language (Challenges and Horizons) held at the Kolej Universiti INSANIAH in Malaysia on Tuesday and Wednesday, 25-26 / 7/2017.
Hanani participated in a research entitled "The Semiotics of Names in the "Wind rider " novel by the Palestinian writer Yahya Yakhlef", in which the author presented the writer Yahya Yakhlef and the novel. Hanani analyzed the names of the characters in a semiotics descriptive manner, explaining his vision in the narrative text and its purpose, which clearly showed that the enemies do not understand the language of peace only the language of murder and destruction.
The conference concluded by honoring the participating researchers who came from more than ten Arab and Islamic countries.