The editorial boards of Al-Quds Open University journals hold their first periodic meeting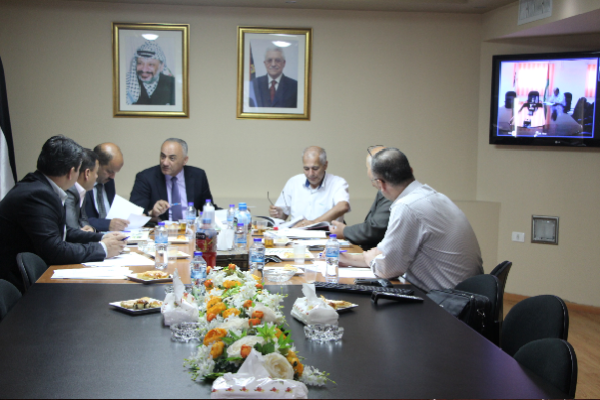 The editorial boards of Al-Quds Open University journals - specialized scientific refereed journals - held their first periodic meeting under the restructuring of the editorial boards to include specialists and expertise in the fields of research and scientific research within their respective fields, and to ensure quality standards of the refereed scientific journals.
The chairpersons of the editorial boards opened the meetings welcoming attendees and then presented the agendas of the meetings, Prof. Husni Awad, Dean of Scientific Research, summarized the reality of the scientific journals and the development mechanisms that were previously conducted to obtain the Arab influence coefficient for the majority of the university journals, then standardizing the publishing and documentation rules, issuing new design magazines and developing an open source system for all scientific journals. With global databases and cataloging.
A number of recommendations were made, including: changing the name of the Palestinian Journal of Open Education to the Palestinian Journal of Open Education and e learning, emphasize the importance of the inclusion of journals in the global databases, and to increase the number of researches published in each issue of the Journal of Research and Studies to reach (25) researches to address the accumulated researches in the previous period.