For the second year in a row QOU wins ALECSO Mobile Apps Award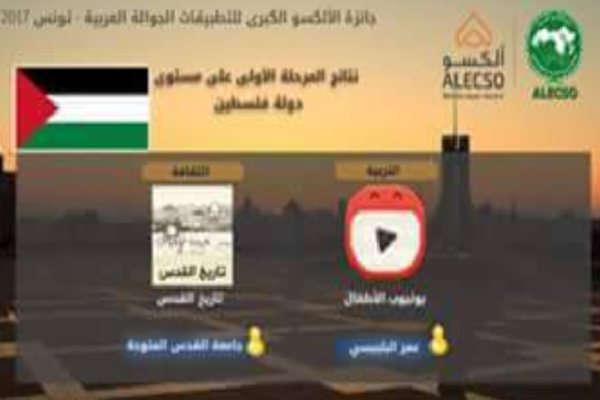 For the second year in a row Al-Quds Open University won the ALECSO Mobile Apps Award for 2017, for its application " Jerusalem History" which was developed by the Center for Continuing Education . The application is like an interactive historical document about the history and geography of Jerusalem as well as the challenges that it faces throughout the ages presented to all those interested and researchers around the world.
Last year, Al-Quds Open University won the award for the Education category by introducing the "Strategic Management" course developed by the self-study course.
The competition is in two phases: the first phase is at the national level and the second is at the Arab level. The jury selects the best application in each category of the award (education, culture, science and educational games) at the level of each Arab country. The finalists will be given an opportunity, until the end of October, to optimize their applications and prepare a business plan to transform them into successful projects with the necessary promotional material.
An international jury of experts and specialists in the field of mobile applications and digital content evaluated the applications according to several pre-set standards: innovation, services provided digital content produced, interface, technology and promotion.
This third edition of the competition witnessed an unprecedented number of young people, developers and specialists in the development of mobile applications from different Arab countries.