Signing an agreement to establish the first phase of Dura Branch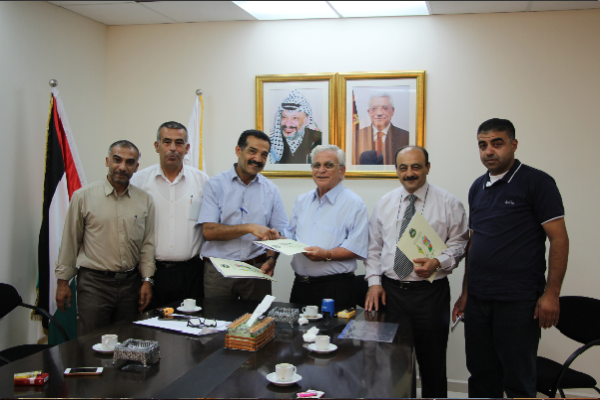 On Sunday, 16/07/2017, Al-Quds Open University signed a contract with the Al-Janan Construction Office for the construction of the first phase of the University Branch in Dura.
Prof. Younes Amr, president of the University, stressed that the University's strategy is to own buildings to replace the rented ones that do not meet the requirements of the regular Open University education. Prof. Amr thanked the municipality of Dura for their generous donation in donating a land to establish a university campus on it.
Dr. Majed Sbeih, the President's Assistant for Planning and Development mentioned that the first phase of the construction of the new headquarters include excavation and foundation works and part of the external works in addition to the establishment of a level and ground floor with a total area which is estimated by (1600) square meters.