QOU wins the first place in the first Falling Walls Lab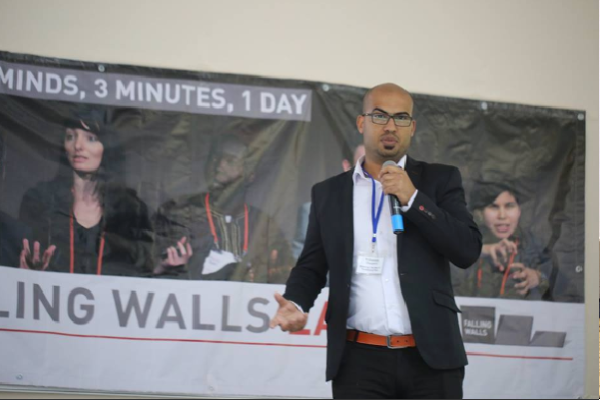 Al-Quds Open University won the first prize in the competition of the first Falling Walls Lab, which aims to provide ideas and innovative solutions. It was held for the first time in Palestine under the slogan "Which wall can fall after the Berlin Wall?" The event was organized by DAAD in cooperation with Birzeit University and funded by the German Foreign Ministry and inspired by the fall of the Berlin Wall and under the theme of 'Which wall will fall next?".
Mr. Mohamed Daghameen, staff member at Open Learning Center at QOU won the first place in the competition for his project "Breaking the Wall of the Traditional Pixel", a new technique to develop the screens with three times higher accuracy and a high capacity to save energy .
The idea of ??the project is to develop a new technique , which uses the pixel industry, which is the main component of the screen to obtain new developed type of the screens, which consist of three times the number of pixels on the regular screens, and offer higher color and clarity three times greater and for less energy consumption and using sub pixels capable of producing all the colors produced by a single pixel of three sub-pixels.
Daghameen will compete in Berlin with 100 young innovators from 50 countries from all over the world. He will also participate in the main conference, which is an annual gathering of leaders, experts, and intellectuals from 75 countries and a forum to discuss the most important opportunities and new trends in providing innovative solutions to the most important challenges facing the world.
It is noteworthy that the competition was held for the first time in 2011 with the aim of linking emerging talent and top innovators, supporting and developing the capabilities of distinguished researchers. The jury of the competition included a number of experts and researchers