QOU participates in an international Conference on Research in Education and Science in Turkey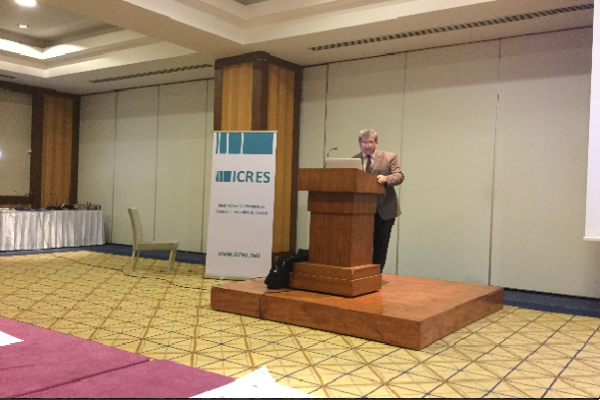 Al Quds Open University participated in an International Conference, that was held in Turkey, on Research in Education and Science ICRES . The conference aimed to bring together researchers, graduate students and administrators from different countries and discuss theoretical and practical issues in all areas of education and science (e-learning, mathematics, ICT, applied science and engineering, robotics, computer science, physics, chemistry , geography, Biology, geology, zoology, botany, ecology, archeology, astrophysics, etc.) It is noteworthy that ICRES is a multidisciplinary conference covering the largest variety of topics related to education and science.
Dr. Yousef Abu Zer, presented a paper entitled "Text Mining for Efficient Project Evaluation", while Mr. Shadi Diab presented a study entitled Classification of Questions and Learning Outcome Statements (LOS) Into Bloom's Taxonomy (BT) By Similarity Measurements.
A number of Arab countries, foreign countries, universities and Turkish institutions attended the conference. The conference is a major global forum that provides an opportunity for communication and exchange of experiences between researchers and to look at the latest findings various fields of education and science.